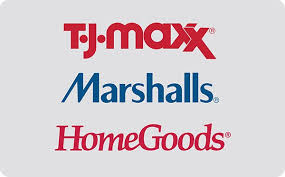 Perhaps you've heard that Troy's TJ Maxx moved to a new location. They moved from Vandenburgh Ave, across from HVCC, to a bit further south, to the new Van Rensselaer Square shopping plaza where the Shoprite is. (Conveniently, there is a Homegoods next door.)
The new store is lovely and larger than the previous one. It was  a big move. We were worried that our fabulous volunteers from the store might become too busy to continue their stellar work of helping out at Unity House. Would they still host a food drive? Make Easter Baskets for children in our shelter? Collect toiletries for our pantry?
We needn't have worried.
Staff have continued thinking of others. They have rallied and were there when the TJX foundation made a donation to Unity House at their grand opening event, and they continue to volunteer in ways large and small. Unity House is grateful for their steadfast support.
Are you or anyone you know interested in volunteering?
As our friends at our local TJ Maxx show, not all volunteering happens at Unity House. You can make a difference where you live, work, and worship. To learn more about volunteer opportunities, consider dropping in to a Volunteer Information Session, held monthly at Unity House's community resource center at 2431 6th Ave. in Troy. Or call our volunteer desk to get your questions answered: (518) 274-2607 x4139.
To the many people who help Unity House by sharing their time and talents, including our friends at our local TJ Maxx, we say Thank You.