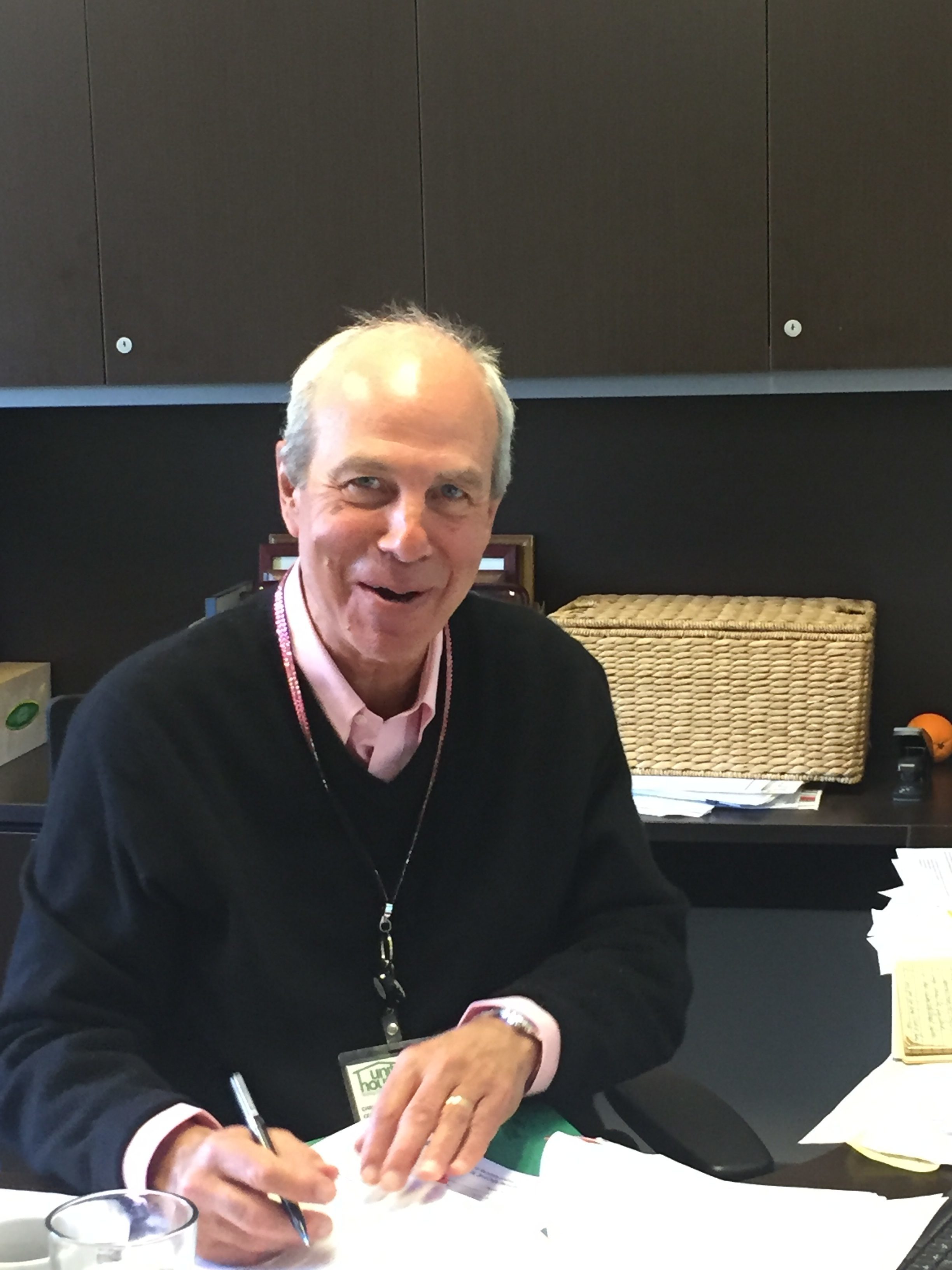 Where were you in 1991? You weren't on your smart phone, there were no YouTube sensations, and very few people were talking about self-driving cars!
A lot has changed in the last 25 years but, for Unity House, one thing has endured: our CEO, Chris Burke. Chris will mark 25 years on April 30th as the leader of Unity House. Congratulations to Chris on his long tenure as the Chief Executive Officer of Unity House! We are grateful for your dedication, your vision and your service to this organization and to this community.
Chris started his career knowing he wanted to work in human services; after a series of posts elsewhere, he found his way to Unity House in 1981, working as the Associate Executive Director alongside Mary Jane Smith.
As many know, Unity House was founded in 1971 by Mary Jane Smith, Regis Obijiski and the late Peter Callagahan. The trio committed to living in an impoverished neighborhood in Troy to better understand the needs of people living in poverty. By 1990 Mary Jane was the remaining of the three founders and headed the organization.
The current offerings at Unity House- services and programs that help people living in poverty, victims of domestic violence, adults living with mental illness or HIV/AIDS, children with developmental delays and their families, and others- all stem from those initial days when Unity House was founded to serve and empower people in need.
In 1991 Mary Jane Smith retired. ('Retired' might not be the right word since she still serves Unity House as a volunteer and has championed social justice causes throughout the Capital Region.) At that time, Chris was appointed CEO of Unity House. Under his guidance, Unity House has remained committed to its core belief of treating all people with respect and compassion so they may have dignity and hope for changed lives.
While staying true to the course set by our founders, Unity House, under Chris' leadership, has been able to expand programs that serve people in need. Certainly, he has not done this alone. Chris would be the first to say he is part of a team dedicated to fulfilling Unity House's mission. But there is no denying that Unity House is the better for having Chris Burke at the helm.
In addition to his work at Unity House, Chris Burke serves on the board of directors of the Association of Community Living Administrators in Mental Health (ACL), a statewide advocacy organization. He is also an associate member of the board of directors of Parsons Child & Family Center, a board member of the Rensselaer County Federal Emergency Management Agency, an executive committee member of the Troy Ten Year Plan to End Homelessness Committee, a board member of Troy 2020 (for the future of Troy), and the Rensselaer County Regional Chamber of Commerce. He is a member of Kiwanis International and a former board member of the Regional Food Bank of Northeastern New York.