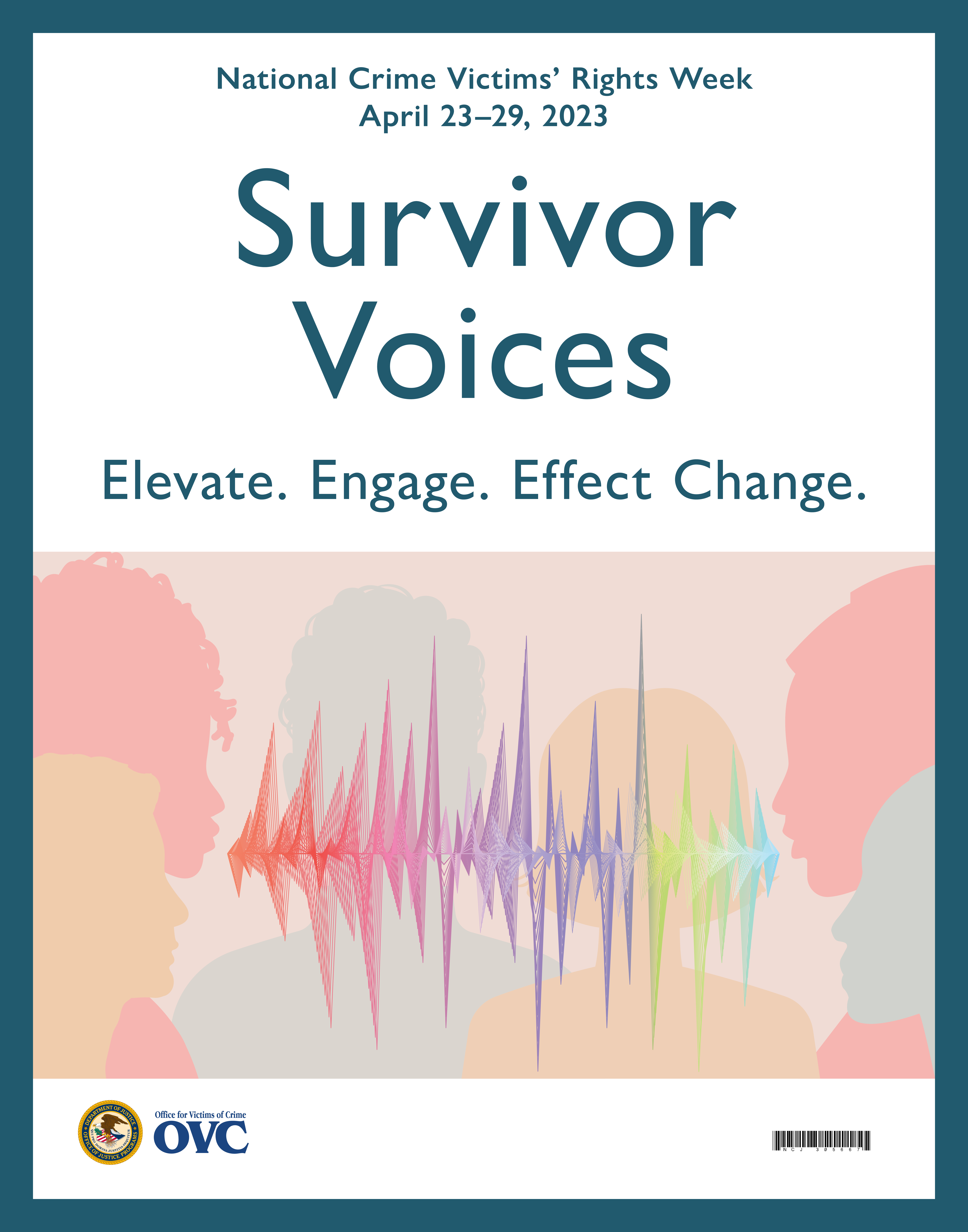 Last week in April is about Survivors
Since 1981, National Crime Victims' Rights Week (NCVRW) has brought awareness to achieving justice for all victims of crime. It's a time to celebrate the accomplishments of the victims' rights movement, memorialize crime victims, and honor survivors.
NCRW was started by the Dept. of Justice's Office of Victim Services. Today, NCVRW (April 23-28) is observed across the nation, bringing together victim service providers like Unity House, justice professionals, and community advocates. It is an opportunity to reflect on milestones of the past year, rededicate our efforts to the needs of survivors, and work toward prevention of violent crime, especially gun violence.
Gun violence can be catastrophic. Unity House works in the community and with partners to address gun violence- in the home as it relates to intimate partner violence, and in the community, where youth and young adults may be at high risk of death by gun violence.
Meeting the Needs of Survivors
NCVRW is April 23-28. At Unity House, NCVRW is a time to raise awareness and renew our commitment to meeting the needs of survivors. It is an opportunity to remember those who did not survive violent crime, amplify the voices of survivors, and continue to create an environment where survivors are heard, believed, and supported.
Unity House will host a community partner event in late April, in observance of NCVRW. For more information on our event, please call (518) 274-2607.
If you would like more information on Unity House's work, please call us at (518) 274-2607 x4133. If you are interested in having an expert speak to your youth group, book club, officemates, or other gathering, please call us for a free speaker who can address topics that may be of interest.