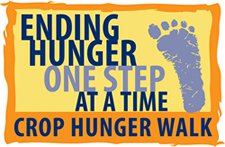 Unity House has put together a team to walk in the 2022 Troy/Rensselaer CROP Walk, sponsored by TAUM (Troy Area United Ministries.)  CROP Walks are community events dedicated to ending hunger at home and abroad.  The Troy/Rensselaer CROP Walk will be on Sunday, May 1st.
Want to join our team or make a donation to our efforts?  You can use our website to make a donation and specific 'Crop Walk' in the notes or go to the CROP Walk page below to donate to our team or the walk in general.  You can also join our team- or form your own!- via the Troy/Rensselaer CROP Walk in the link HERE.
On behalf of the many in our community who are affected by food insecurity and by those affected by hunger throughout the world, thank you for your support.