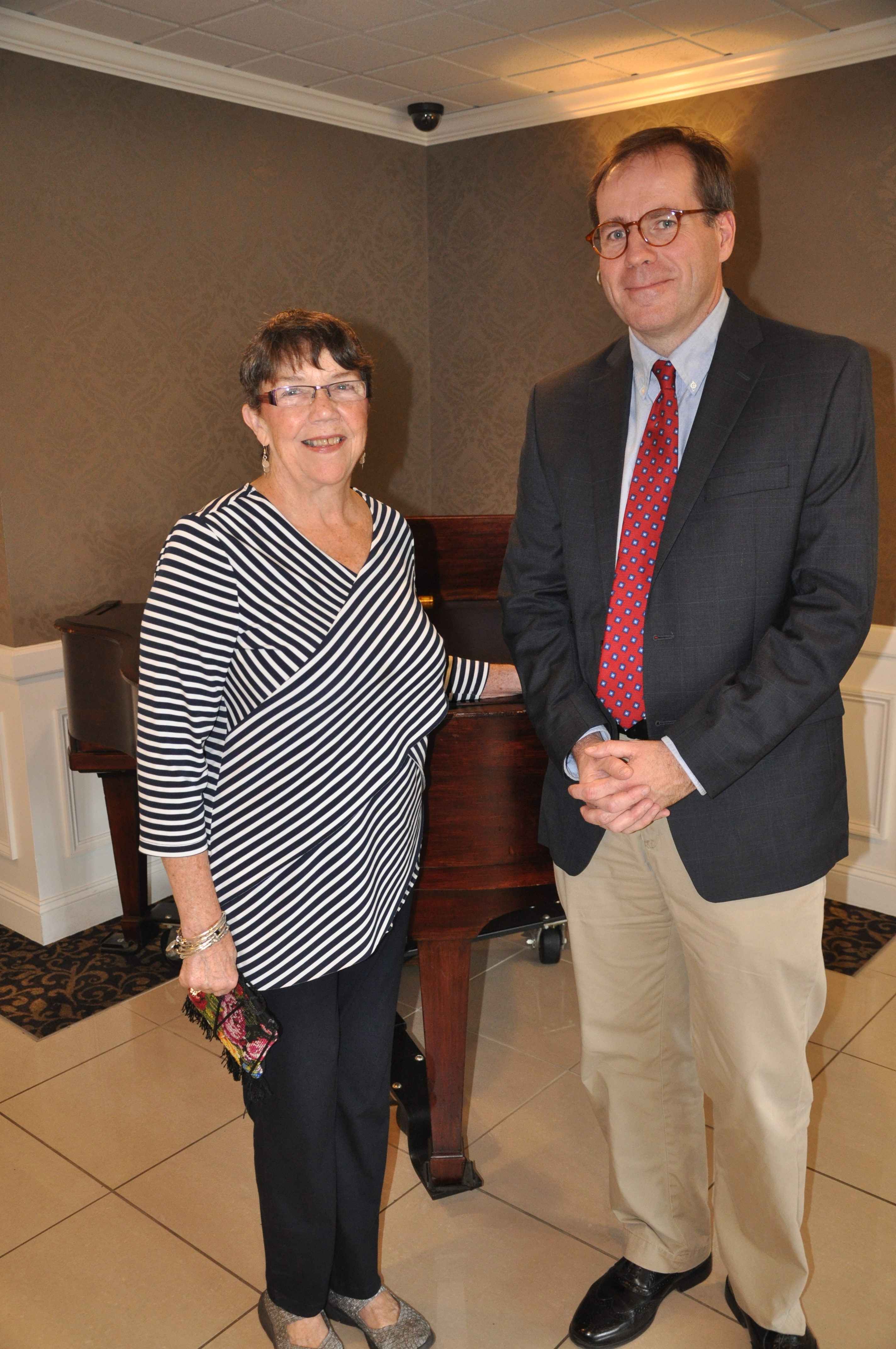 Unity House's Assistant Service Director Mike Maloney was honored on September 29th by the Justice Center for the Protection of People with Special Needs. The group honored four people from around the state in recognition of their dedication to helping people live self-directed meaningful lives in their communities, free from abuse and neglect, and protected from harm.
Mike was nominated by Susan Shipherd, a Unity House board member who has the opportunity to see Mike at work during her weekly volunteer shift at The Front Door, Unity House's community resource center located just north of the Hoosick Street Bridge. Mike's role is on the front lines. As Susan pointed out in her nomination, "Community Resources helps people with life's essentials and is often the first point of contact for those who come to Unity House for help with food, clothing, employment and homelessness prevention. I have seen that Mike is not only unfailingly patient in interacting with people, but also in handling crises as they arise."
About a new program that Mike oversees, Susan says "Last spring Mike helped create a new Ambassador program which is a group of adults who use peer-to-peer mentoring to encourage adults struggling with untreated mental illness to engage in available services. Managing such a group is not always an easy task, but Mike does so in a way that honors the dignity of each person. You can see that he values what each member brings to the team and he respectfully coaches and supervises to help the Ambassadors succeed as individuals and as a group."
The awards ceremony was a wonderful program that recognized the valuable contributions of those who work in direct care and those who support them. It was noted that approximately 2 million New Yorkers across the state need assistance and protection in their daily living. It is people like today's award recipients –  people like Unity House's Mike Maloney – who help them achieve daily with life's challenges and successes.
Unity House is grateful to the Justice Center for their work and advocacy on behalf of others, and for recognizing Mike among the exemplary custodians of the well-being of people with special needs. At Unity House, we've known all along the value of the important work Mike does. We are pleased to see him recognized. Congratulations, Mike!