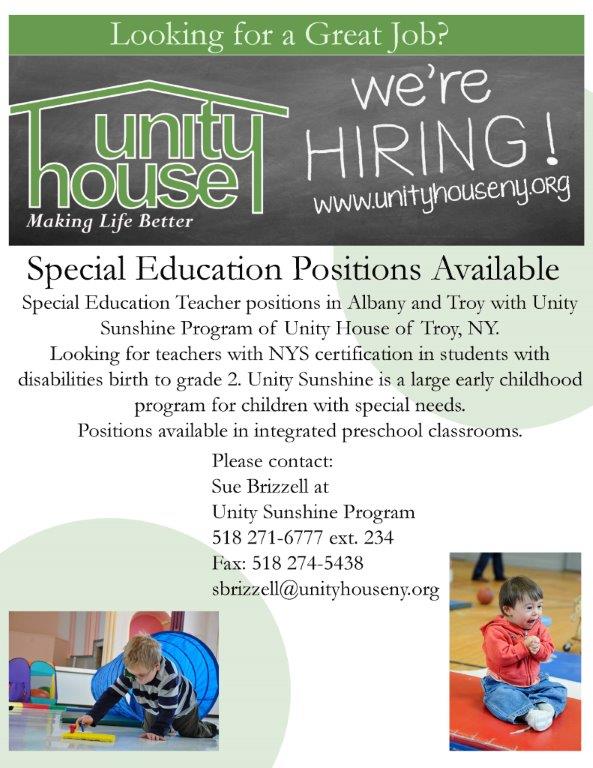 Do you know people in the teaching profession looking for a new opportunity?
Consider sharing the news that the Unity Sunshine Program is hiring! You can point them to the Unity House Employment Page
Learn more about the position:
SPECIAL EDUCATION TEACHER
Unity House of Troy, Inc., a non-profit multi service agency
dedicated to enhancing the lives of people in need has an
opening for a Special Education Teacher in our Children
and Youth Services Program. This program provides early
intervention and pre-school special education services.
Responsibilities include: providing special education services
in center-based classrooms or home and community settings
serving children using best practices of the field and using
age appropriate materials based on the interests and learning
style of each child, completing annual reviews and quarterly
reports, working on a multidisciplinary team, completing FBAs,
developing and implementing behavior plans, and performing
student assessment and evaluation. Proficient report writing and
strong communication skills are required.
Requirements include: Master's Degree (preferred) in Special
Education, NYS certification in Students with Disabilities Birth to
Grade 2 and valid NYS driver's license in good standing and a
reliable mode of transportation are required.