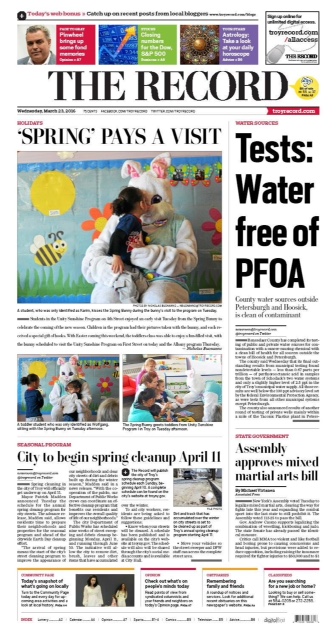 The Spring Bunny came to the Unity Sunshine Program the week of March 2st.
Children were delighted to meet this classic harbinger of Spring. They sat with the bunny and talked all about spring.
The annual visit of the Spring Bunny to children in Unity House's Unity Sunshine Program is part of the spring curriculum where teachers incorporate bunnies, flowers and other elements of spring into a fun-filled day in the classrooms that serve children.
About Unity Sunshine Program
The program serves children 6 weeks to 5 years of age and provides therapy to children with developmental delays alongside there typically developing peers. Unity Sunshine has three locations: one in downtown Albany, South Troy and downtown Troy. For more information on available space in infant, toddler, preschool and Universal Prekindergarten rooms, please call or text the Unity Sunshine Program directly at (518) 238-8666.