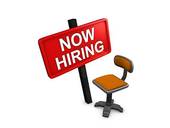 Help Make Life Better
A job in human services has a lot to offer. Whether working in direct support, in a classroom, at a desk, or behind the scenes, working at Unity House can be rewarding, challenging, and fun. There are many benefits and great opportunities for professional development.
Visit our Jobs Board to learn about open positions, some of which qualify for a sign-on bonus (read the fine print!), and referral bonuses in other cases. Please share with those who may be interested.
On behalf of those we serve, thank you!