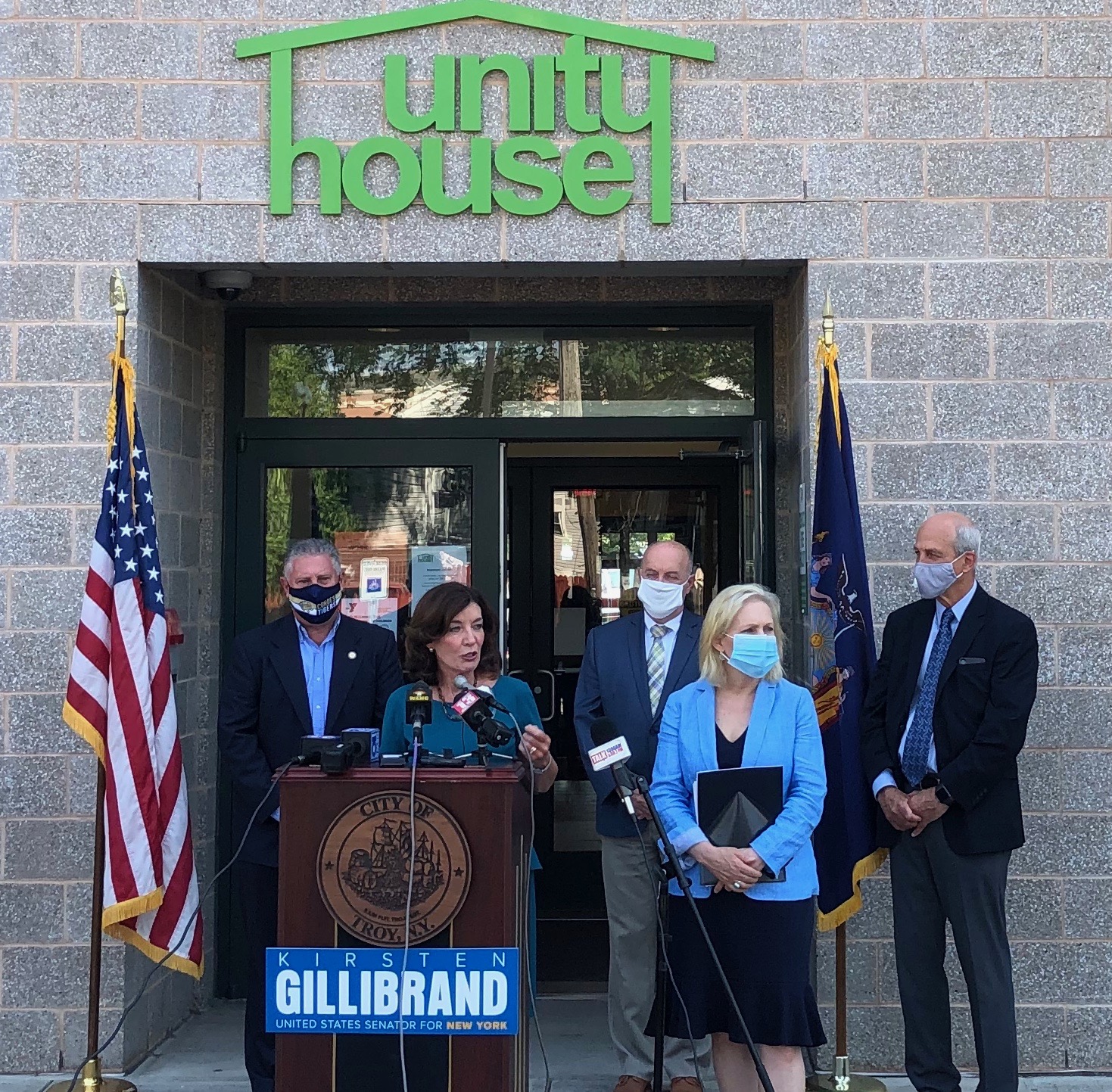 Quality childcare: access and affordability are a great struggle for families
Even before the pandemic, finding quality, affordable childcare that had a spot for your child was a challenge. Now, with shutdowns and school closures, the issue and its ripple effects, is compounded.
On Monday, July 27th, leaders gathered at Unity House's Community Resource Center at 2431 6th Avenue in Troy to talk about the problem. Lt. Gov. Kathy Hochul spoke about the importance of bringing business and government together to help solve this problem. It's especially important that this coordination happen at the federal level. US Senator Kirsten Gillibrand, also in attendance at Monday's event stated on Twitter, "I am pushing for the next economic stimulus package to include $50 billion in grant funding to help child care providers keep their doors open. As our communities face a child care crisis, we must work to give families and caregivers the relief they need."
This issue is particularly relevant at Unity House where A Child's Place at Unity House offers care, services, special education preschool, and Universal Pre-kindergarten in partnership with the school districts. Originally called "Unity Sunshine", children's programs are among some of the oldest at Unity House when our founders responded to the needs of neighbors in 1971. One such need was services for children with developmental delays, in ages 6 weeks to 5 years. Still going strong after almost 50 years, today A Child's Place at Unity House offers care and therapies for children with developmental delays and their families, along side traditional day care for children who develop typically. It truly is a place where children of all ages and abilities learn and grow together.
The reimbursement rates for childcare are at historically low levels and have not kept place with other rising costs. Every day care or childcare provider operates on razor-thin margins. Many providers who shut down in the Spring were not able to open up again under new Covid guidelines, either due to cost, demand, or a combination thereof. Which is why collaboration and planning are key to meeting the needs of families who rely on childcare to get to work and more.
Unity House is grateful to Lt. Gov Hochul, Senator Gillibrand, Assemblymember McDonald, and Mayor Maddon for standing alongside Unity House CEO Chris Burke in speaking out about the need for support for this important issue.