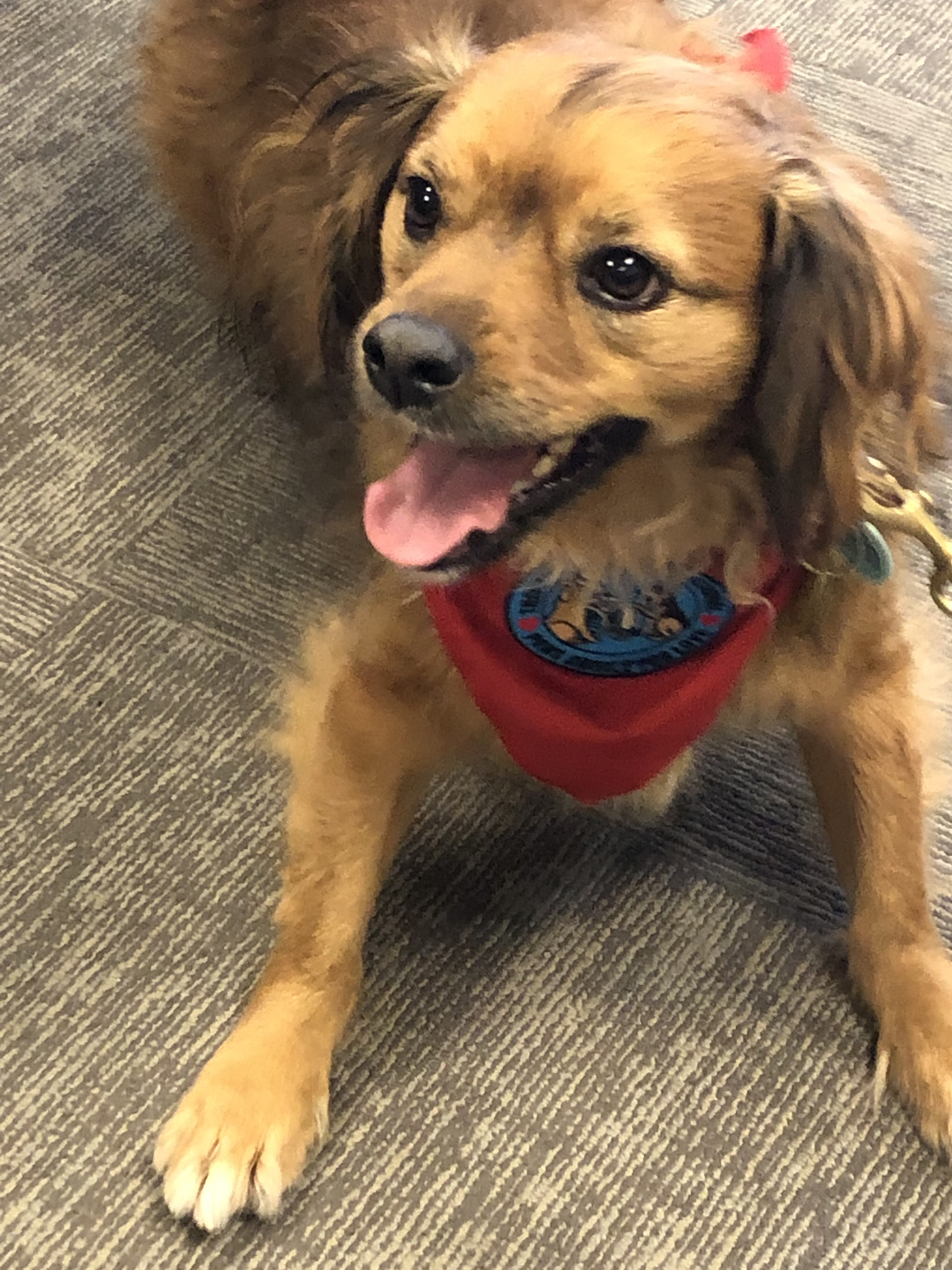 COPPER!
No, not the metal. Copper is a therapy dog.
Having just gotten his certification from Therapy Dogs International, Copper made his first visit as a therapy dog to Unity House. We were honored to welcome this young grad of an esteemed program.
Copper is a special breed of dog, an All American, which is the new name for a dog commonly known as a mutt- a mixture of this and that. We're not sure exactly what Copper's lineage is, but at 40 pounds with short legs, he's pure cutness. He has a mellow disposition to match.
He was a hit among our staff, who welcomed the chance to take a break and get down on the floor with Copper. He was especially popular in the Unity House PROS program, where adults living with mental illness can plan and receive personalized services in recovery of mental illness. Copper will definitely be back to visit them.
Many thanks to the humans tagging along with Copper, Chris and Veronica. We appreciate that they chose Unity House for their first therapy dog visit and are delighted that they want to come back. Copper has trained them well.