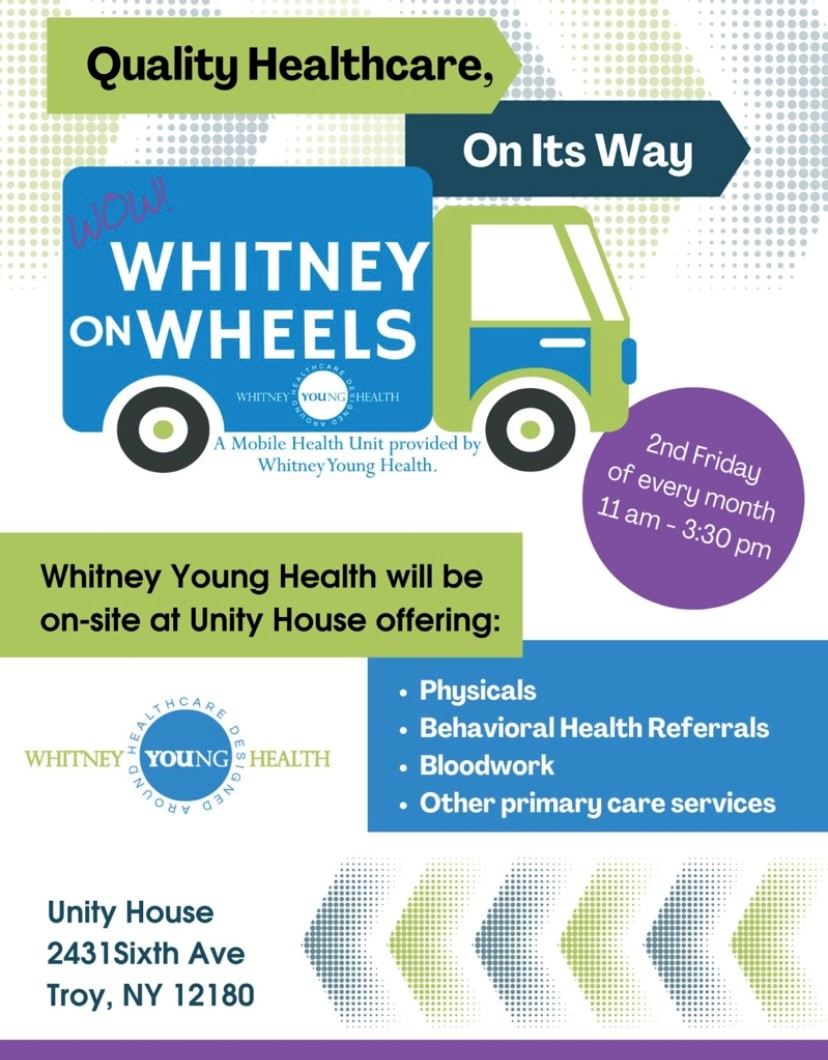 Whitney On Wheels brings healthcare where it's needed
Unity House's community resource center at 2431 6th Avenue in Troy is pleased to welcome the mobile health unit from Whitney Young. Called Whitney on Wheels, or WOW for short, the mobile unit is on site the 2nd Friday of each month, from 11 am to 3:30. It's an ideal time since Unity House serves a mid-day meal, feeding sometimes as many as 600 people in a week.
Through the mobile unit, visitors can get physicals, behavior health referrals, bloodwork, and other primary care services. WOW and Unity House are a natural fit since both organizations focus on what are sometimes the most vulnerable populations with the greatest of needs. Whitney Young's mission of providing access to consistent quality healthcare without regard to income is work that is very much needed and appreciated.
If you are at Unity House's Front Door community resource center and see the WOW folks, stop by their table to say hello. They are a great bunch!