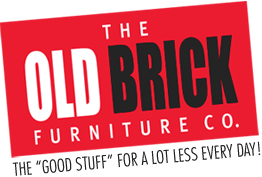 Old Brick Furniture Presenting Sponsor
The I Love Unity House Gala is our signature celebratory event. We're thrilled to be honoring Community Heroes like KeyBank, the Prout & Robison Families, and the Hon. Kathy Jimino on February 9, 2018 at the Hilton Garden Inn, Troy.  It will be a great night!
Old Brick Furniture is not only the first to commit to our event, but will be our Presenting Sponsor. It's a fitting designation for a local company that has consistenly supported Unity House. Whether it's support of our events, securing furniture for Unity House residences, or even helping to find a spot for those furnishings that are 'not quite perfect', they have come through again and again.
Old Brick and their fantastic crew make us proud to work in such a wonderful, supportive community. They show time and again what caring neighbors look like.
For more information on the I Love Unity House Gala and sponsorship opportunities, please contact Mandy Brown at (518) 274-2607 x 4139 or Events@UnityHouseNY.org