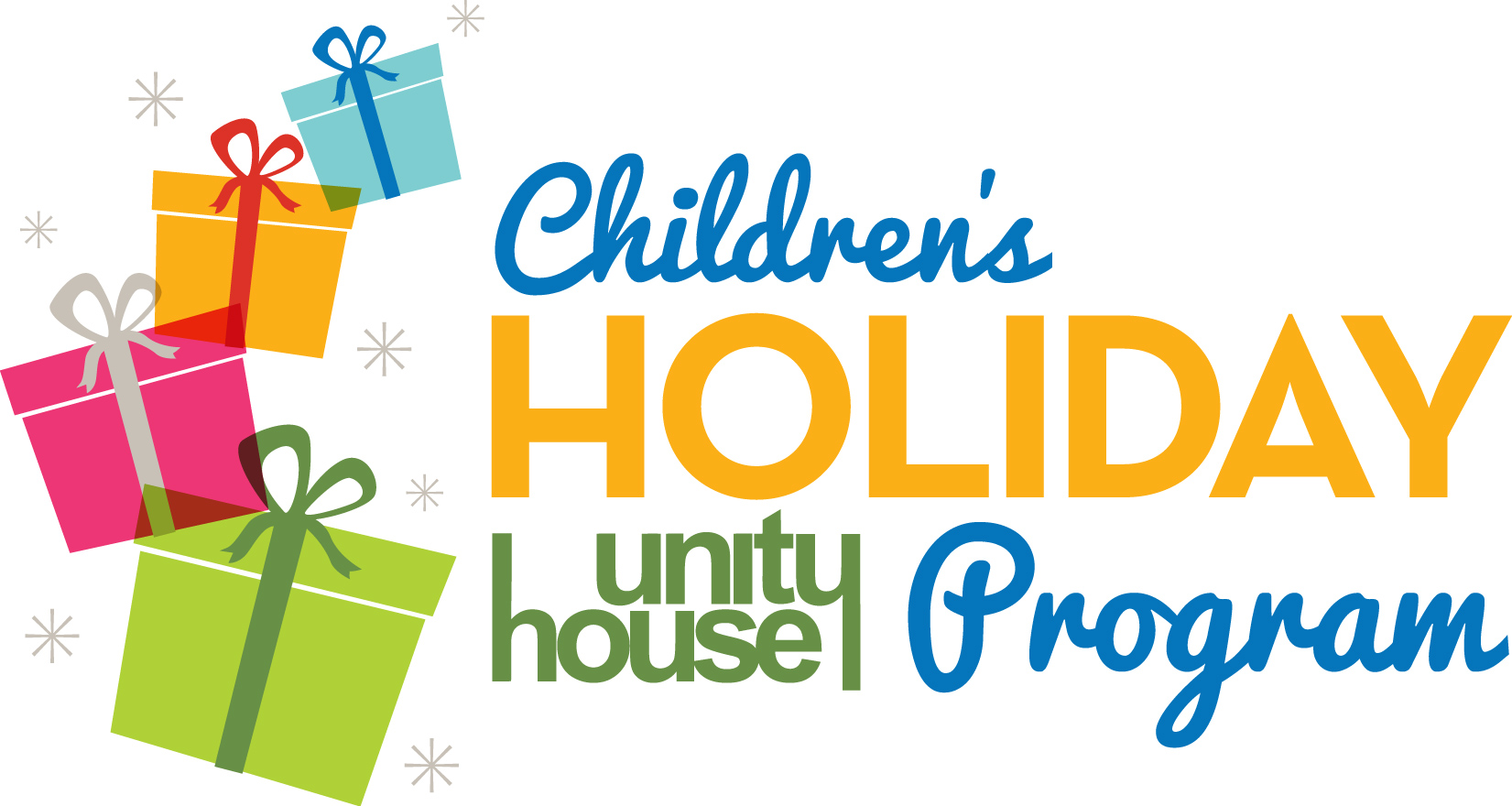 Save the Date to kick-off the most wonderful time of the year!
Did you know the Children's Holiday Gift program helps fulfill the needs and wishes of over 1,500 children across Unity House programs? Such an endeavor means starting early!
Join us for our official kick-off at Unity House's Front Door on Friday, November 11th. 
If you simply cannot wait to shop for children in need, consider any of the following items to stockpile for the holiday season.
Toys: We can use new toys for all ages. Past years have shown a need for toys, games, books, balls, and more for older children. If you find a new gift that someone between the ages of 10-17 might enjoy, grab it, please!
Clothing: New items like winter boots, snow pants, jackets are always needed. Again, the sizes/styles that older kids enjoy are appreciated.
Linens & Things: new comforters and sheet sets are always appreciated for children who need these items.
Athleisure Wear: These are sweatpants, leggings, hoodies, etc. Again, larger sizes for these items are useful for teens and can also good for the few adults in our Housing Programs who participate.
Personal Care items: No child loves getting a new toothbrush in their stocking, but that doesn't mean they don't need one…. toothbrushes, toothpaste, shampoos and conditioners, deodorant, and razors, are all practical goods. Same for new socks, underwear, and bras.
Teens: Notoriously hard to shop for, they can use items like new headphones, toiletries, and small denomination gift cards to any accessible store.
Questions? Ideas about how you or your group can get involved? Contact Mandy at (518) 274-2607 x4139 or Events@UnityHouseNY.org
To the many helping hands that make this program a success, thank you!!