Are you or someone you know a New York State Employee?
Consider Unity House for your SEFA Support!
Each fall, state employees are invited to donate to their charity of choice by participating in New York State's SEFA Campaign. SEFA stands for the State Employee Federated Appeal. The campaign offers state employees to elect a specific amount to be withheld regularly from their pay or as a one-time gift and donated to a non-profit charity of their choice.
As a 501(c)(3) non-profit, registered charitable organization, Unity House is proud to be selected as an eligible organization to participate in the SEFA Campaign. Unity House can be found on the SEFA website, most easily by searching for us via our designated SEFA Number: 50-00408
Your contribution will be used to support the mission of Unity House and will help people in need.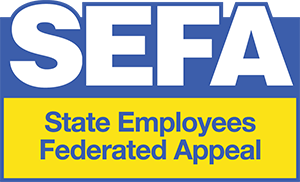 Unity House is grateful to all our donors, and especially those who choose to support our mission via sustained monthly giving. This not only offers ease of giving to donors, but helps provide a reliable revenue stream that we can count on.  Many thanks to all the state employees- for everything they do for our great Empire State and for making a difference in their communities.