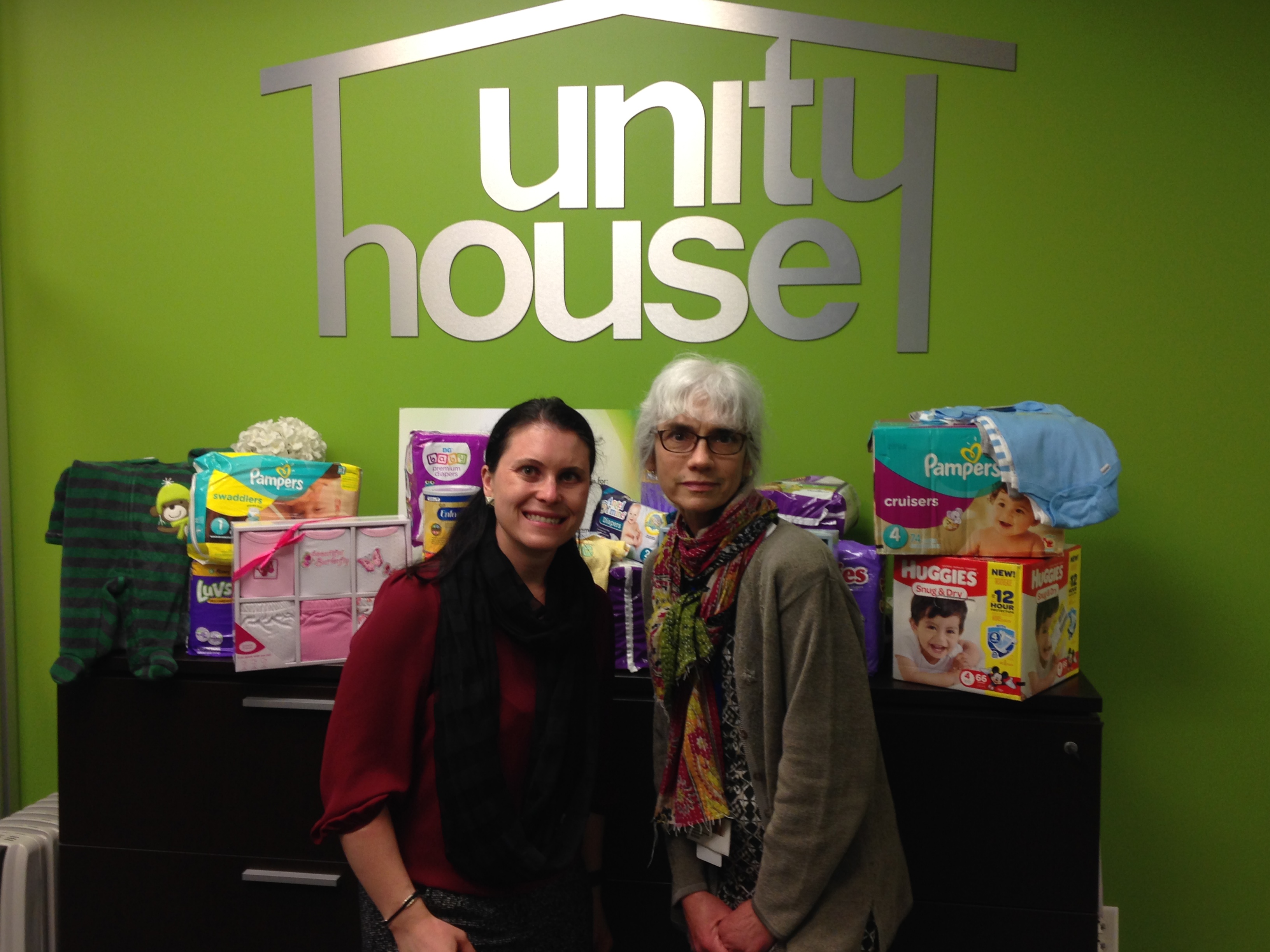 Diapers, Diapers, Diapers!
Bank of America wanted to give back. And they sure did.
They learned of Unity House's Basics for Babies program and how, for young parents, meeting the basic needs of young children can be a challenge. Food pantries may not have on their shelves the items a baby needs. And vouchers for groceries don't cover items such as diapers.
The crew at Bank of America took this issue on and held a diaper drive and put out a call for needed baby items. They delivered diapers (lots!), baby clothes, and other baby items. Parents in need will be able to feed and clothe their baby in the new items donated.
Unity House wishes to thank Bank of America for their generous support. We appreciate their efforts to raise awareness of the needs of people living in poverty, and their support in collecting and donating needed items.