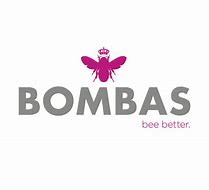 Q: What is the #1 most requested item in shelters?
Bombas Giving Program was founded after finding out that the answer to the above question is "socks." Bombas is based in helping the homeless community of the United States, their goal being to bring awareness to the issue of the lack of clothing in national shelters.
Making a variety of clothing items that are specifically designed to be sustainable in their wear is how they achieve this goal. These items are then donated to 2000+ partners across America. Their socks are made with an anti-microbial treatment, dark colors, and reinforced seams that allow them to go longer without washing and stay durable. Bombas was kind enough to donate to Unity House socks for distribution to those in need during the colder seasons.
You can find out more about Bombas here!
Thank you so much to Bombas Giving Program for this wonderful donation. It is truly incredible to be supported by up-and-coming corporations s that are working hard to help populations in need in creative ways.
If you'd like to help people who are homeless or at risk of homelessness, please consider our volunteer program or making a gift to fund needed programs and services.