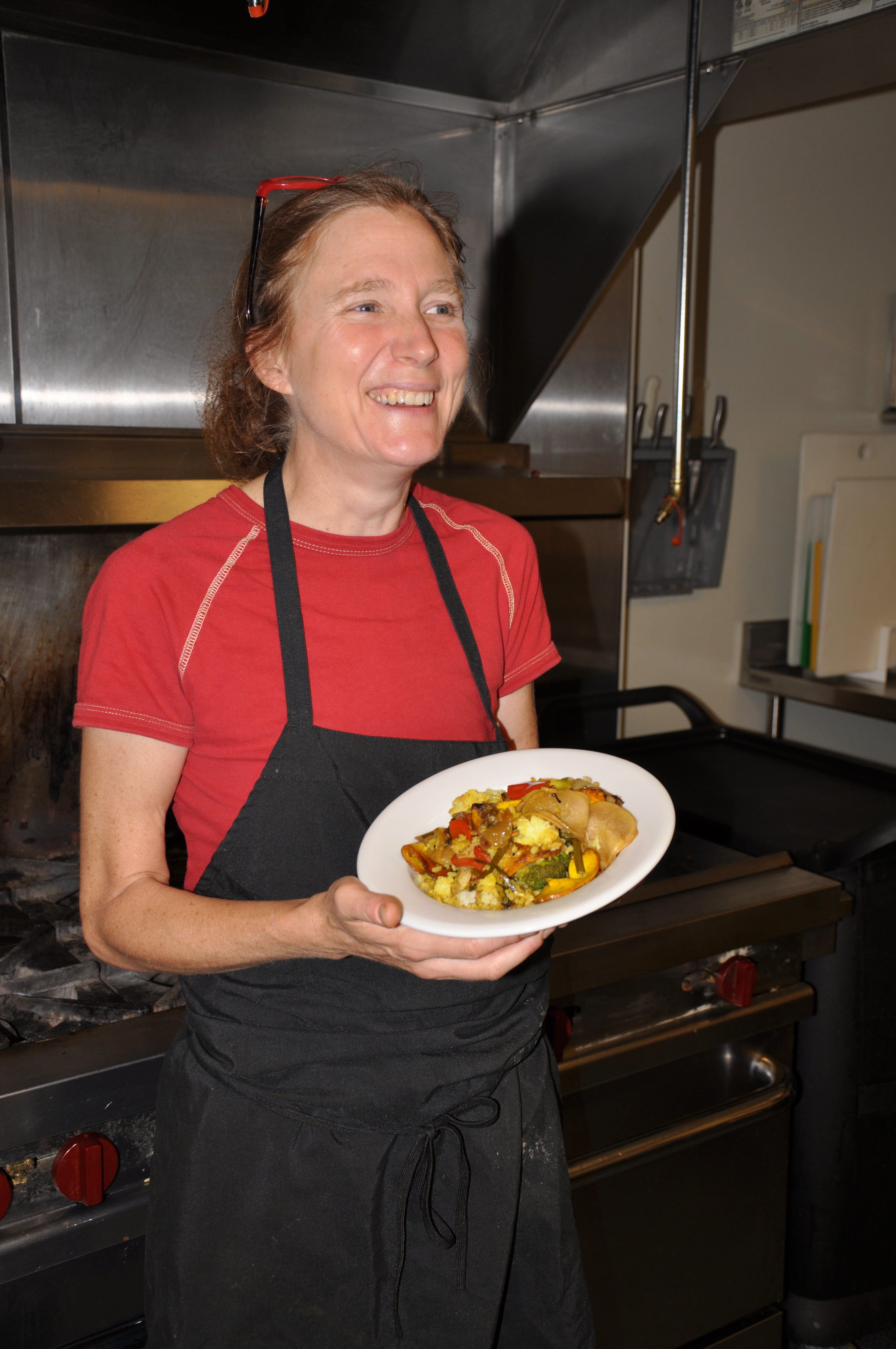 Experienced Kitchen Professional Wanted
Got knife skills?
You could volunteer in the Unity House kitchen!
Unity House's dining room sees as many as 150 guests at a meal. The community meal is served each weekday and all are welcome. Unity House kitchen staff and volunteers strive to serve a nutrient-dense meal that is delicious and beautifully presented. Aiming for great food in a welcoming communal setting honors the dignity of each of our guests.
Food for the kitchen comes from donations and from the regional food bank. Making healthy food that folks will enjoy can be a challenge when faced with limited resources and a tight budget. That's where the expertise of professional chefs comes in handy. On recent visits, professional kitchen staff were able to work with volunteers to process bushels of vegetables, break down meat, and prep food that would feed many people for days. Chefs prepared great meals and were able to use available ingredients to their utmost efficiency.
Volunteer chefs can donate their time on a regular schedule, or make a one-time appearance. Volunteer hours can be tailored to meet a variety of schedules.
For more information, check out this Guest Blog Post on the Albany Times Union Table Hopping Blog or call our Volunteer Coordinator at (518) 274-2607 x4135 or Info@UnityHouseNY.ORG
On behalf of those we serve, many thanks to all who lend a hand.