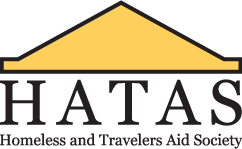 HATAS helps fill a need.
Like many organizations, Unity House does not have the ability to pick up, store, or transport furniture to people who need it.
Fortunately, the Homeless and Traveler's Aid Society, working with many partners, has a furniture program that local non-profits and consumers can access. The program asks as a broker among people who have furniture to donate and people who need furniture, which they can access through area non-profits.
Demand for furniture  is high, with these items being the most useful:
Clean beds and bed frames
Kitchen table and chairs
Couches and chairs
Bulkier items like china cabinets, boxy TV stands, or large dining room tables are not as easily recycled. These items may find a better place on Craigslist or a swap site.
For more information on how to pass along your furniture that can be of use to someone else, please contact the HATAS Furniture program directly at: (518) 612-BANK
Thank you for thinking of others.