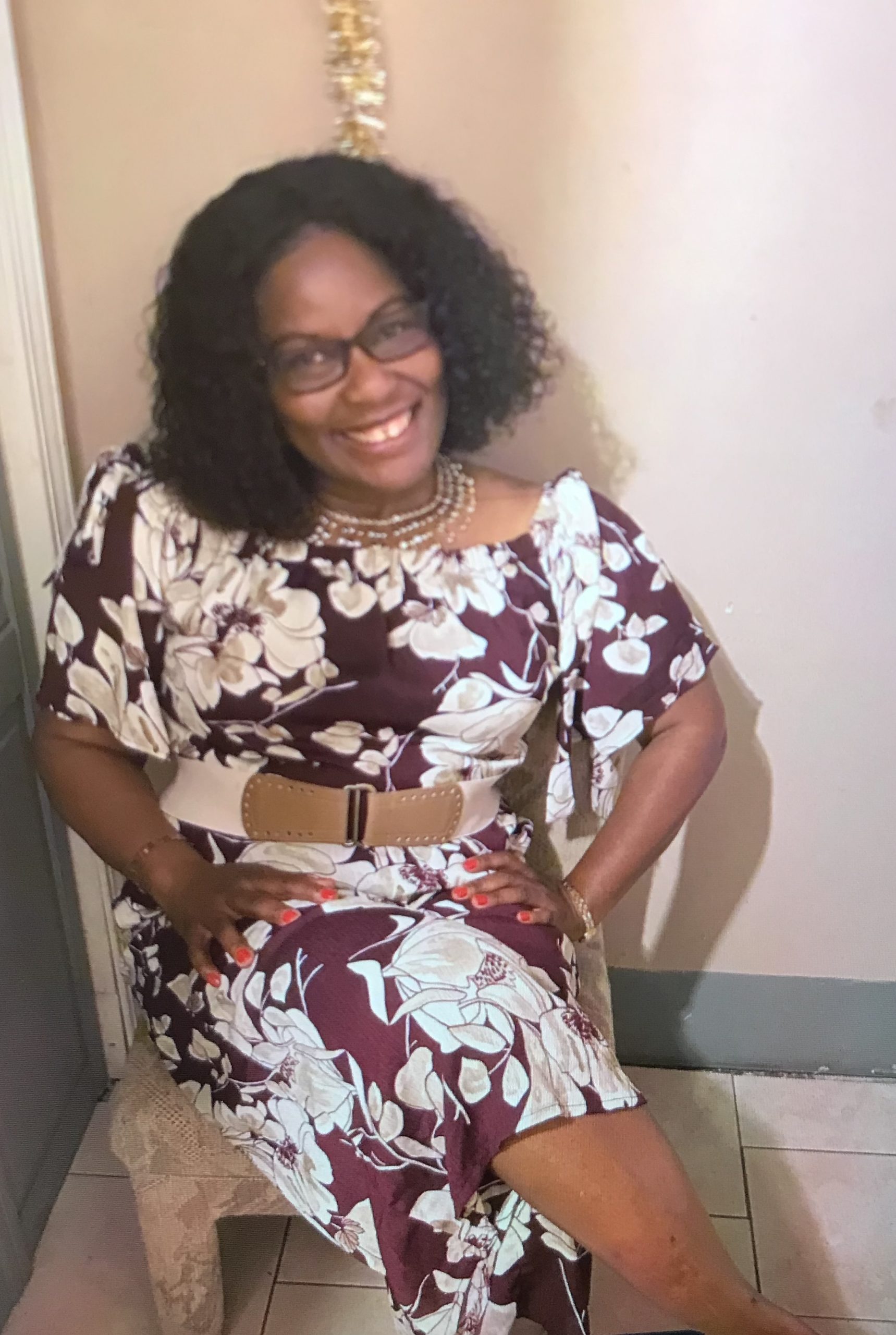 People who help make life better
In her 22 years at Unity House, Karen McKenzie didn't always work on the front line at our community resource center. She started out in Supportive Housing & Case Management Services, becoming an assistant director of our community residence program.
Karen worked in mental health, then homelessness prevention, and now in community resources, where she fills the important role of NOEP Coordinator. Her work addresses food insecurity, and revolves around SNAP, the Supplemental Nutrition Assistance Program, commonly known as food stamps. In a nutshell, Karen helps people certify and re-certify for electronic SNAP benefits. It sounds simpler than it is.
Why a Coordinator to apply for benefits?
A community based coordinator- accessible at Unity House and out in the community- is invaluable. Applying or re-certifying for benefits can be a complex, multi-step process with multiple documents required. Karen helps people understand the resources available and how to apply or re-certify. She helps ensure all goes smoothly so that people can get the help they need, clarify when an application is rejected, or give help in appealing a decision. Some might call it red tape, but the multi-step process helps reduce waste and fraud. Karen is also a vital connector for people who need referral for others services, both within Unity House and beyond.
One part of Karen's job is convincing people that it's OK to use SNAP benefits. Some are reluctant to accept what they see as a hand-out. They don't want to take away from someone who may need it more, and they may not want to be associated with something they consider 'welfare'. Karen explains that SNAP benefits are an entitlement, part of a system that working people have paid in to. After all, many people work hard but still can't make ends meet and face situational food spending trade-offs. Karen is a patient listener and has the expertise to explain that SNAP benefits are an important part of the food security safety net administered through the county Department of Social Services, and that people in need should avail themselves of this tool.
Karen knows it is not always easy to ask for the help you need and that some people face barriers. For example, she shared about the older gentleman who used to rely on his son for help in reading the incoming mail. But his son died so the gentleman, who was largely housebound, was surprised when his benefits expired, leaving him with few options. Fortunately, Karen was able to schedule a home visit and work with him to get him back on track. Needed benefits were restored. Thanks to Karen's help he was able to utilize the Unity House food pantry to have groceries delivered during the lapse in benefits.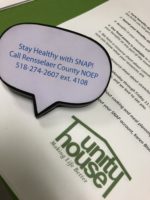 You can find Karen at Unity House's Front Door at 2431 6th Avenue in Troy, where she takes appointments, but also walk-ins when the schedule allows. Karen maintains a busy rotation out in the community, partnering with area food pantries and other access points across Rensselaer County, where people can sit down for a private conversation with Karen.
All of Karen's roles at Unity House have one thing in common: they are client-facing. Karen's 2+ decades of dealing with all sorts of people have given her a deep appreciation for the work of Unity House. She embodies our core value of treating everyone with respect, to honor the inherent dignity of everyone who walks through our door or reaches out for help in the community.
About food insecurity
If you see Karen out in the community, please stop and say hello. She's super approachable with a mega-watt smile! If you'd like to help address food insecurity, please consider a donation to Unity House food programs. Every day, our food pantry and mid-day meal help feed individuals, families with children, and the elderly. About 20% of our food consumers are considered babies. A donation to our pantry or meals program feeds people in need.
Thank you