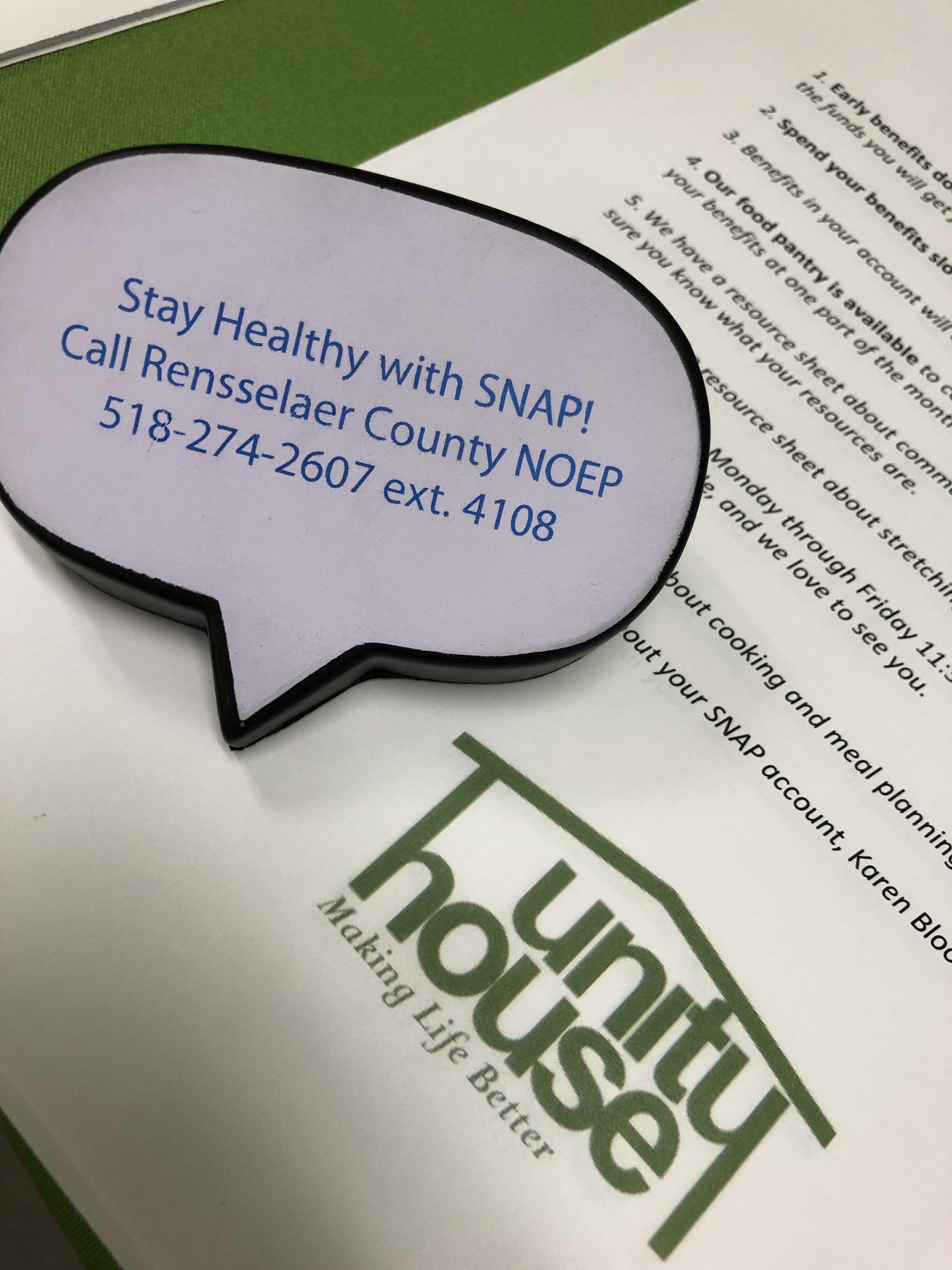 News articles help shed light on complex issue
Food insecurity is when people don't have enough to eat to meet their basic needs. This often leads to difficult choices. Imagine making a spending trade-off between paying the rent or utility bill and feeding your family. Trouble meeting even one of life's essentials can lead to a cascade of consequences. Community resources like a food pantry or a free meal are crucial. They address what used to be an occasional emergency, but food insecurity today is chronic for some working poor families and vulnerable populations.
Unity House sees many people who visit our community resource center because of food insecurity. Our array of services, including connecting people with entitlements like SNAP benefits (commonly known as food stamps), are part of a broad safety net.
In the Albany Times Union, Unity House food security case manager and writer Amy Halloran had this commentary.
In the New York Times Sunday Magazine, this longer piece by Mathew Desmond (author of 'Evicted').
If you'd like to be part of the conversation, and part of the work addressing food insecurity, please contact us for how you can make a gift, cook & serve, or help bring food to the table.