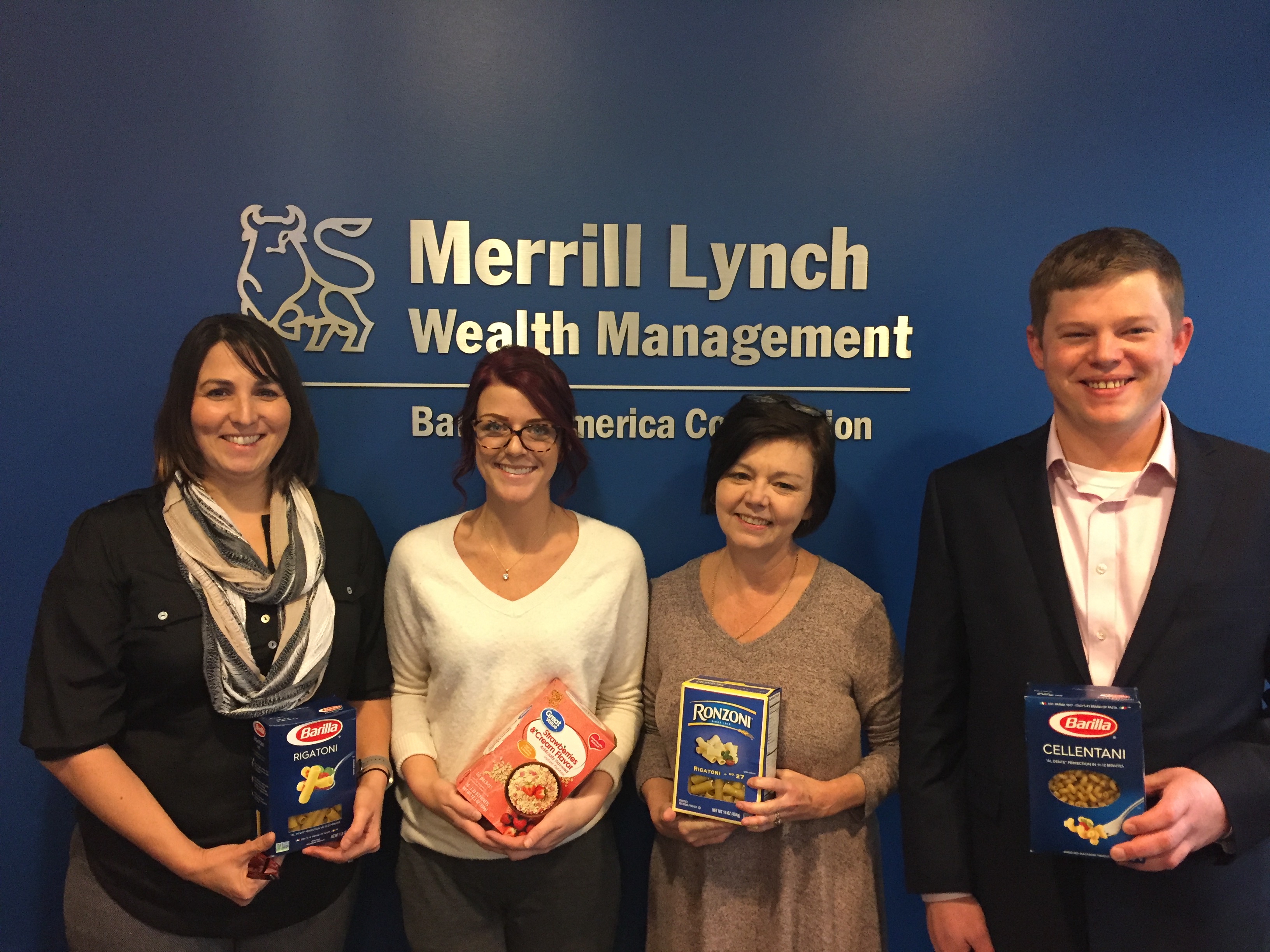 Latham Office Hosts Food Drive for Families in Need
Merrill Lynch in Latham held a collection drive in the month of December for the Unity House food pantry.

The group collected personal care items, non-perishable food items, and new socks and underwear. All of the items are for the Unity House Community Resources program, often the first point of contact for people needing help with life's essentials.
For individuals and families food insecurity, Unity House offers a food pantry, a hot meal, and help getting SNAP benefits, commonly known as food stamps. Unity House's Community Resources program also offers referrals to needed services related to housing, childcare and domestic violence. The program is co-located with the Unity House thrift store, where guests can receive a voucher for quality shoes, clothes and accessories.
Many thanks to everyone at Merrill Lynch for thinking of Unity House and helping families in need. We appreciate the support!
For more information on Unity House programs and services, including how to volunteer or host a drive or your own, contact us at (518) 274-2633 x4133.