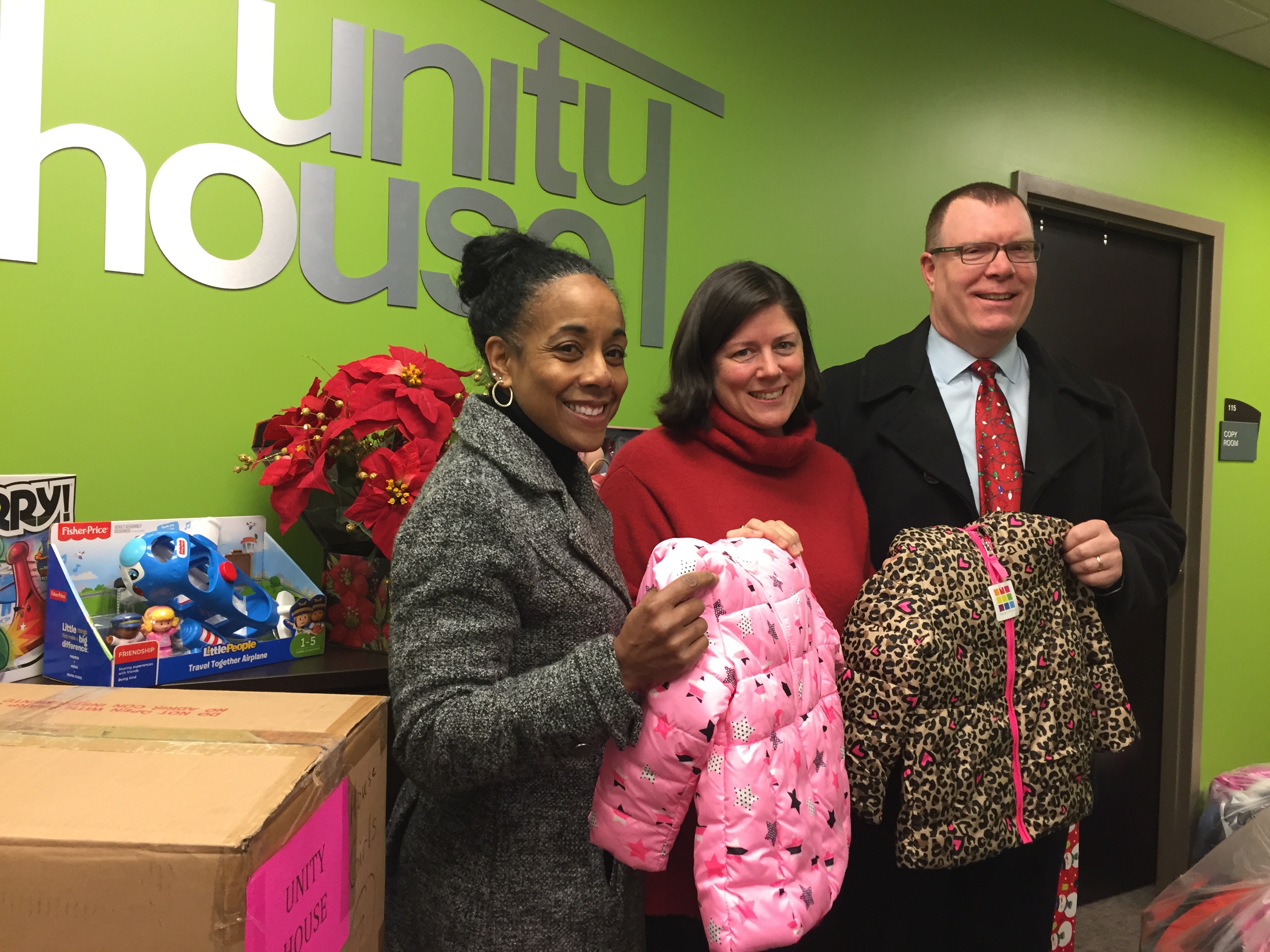 Winter Warmth for Families in Need
MVP Health Care delivered dozens of new children's coats in all sizes. The coats will go to families in need at Unity House's Community Resources program for those needing help with life's essentials, Unity House's shelter for victims of domestic violence, and to families in need at A Child's Place at Unity House.
Staff at MVP helped coordinate to ensure appropriate sizes, gender and styles were available and the coats were delivered before the first forecasted snowstorm of the season. Just in time for snow!
Unity House is grateful for the new children's coats donated by MVP Health Care to Unity House and other area non-profit organizations. Thank You, MVP, for helping make life better!