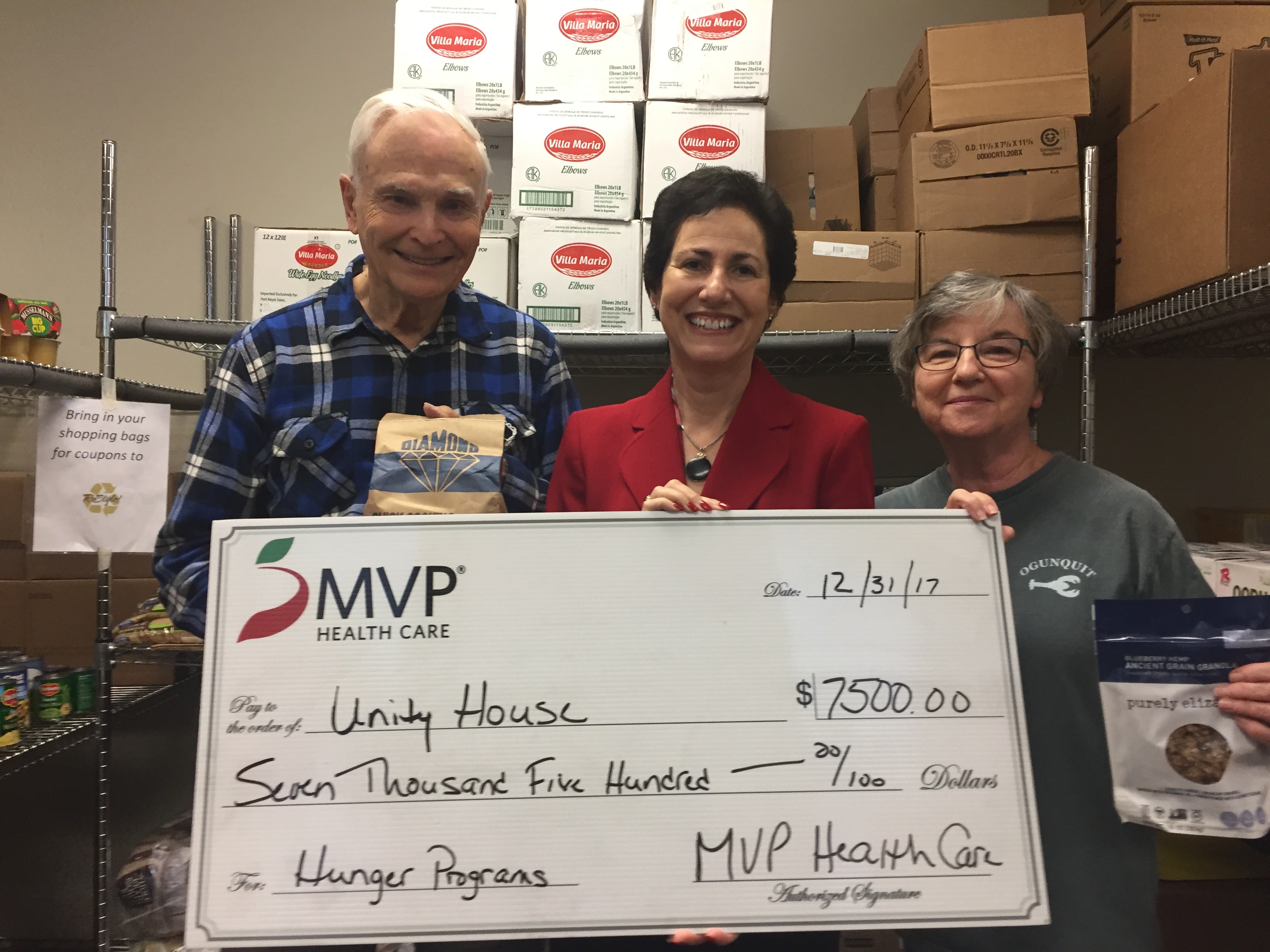 Programs addressing food insecurity need support
MVP donated funds to Unity House food programs.  Funds will be used to help stock the shelves of the Unity House food pantry and to purchase food for the Unity House community meal, which serves as many as 200 people lunch in one sitting.
Many thanks to MVP for their generous support of programs helping people in need. On behalf of those we serve, thank you.