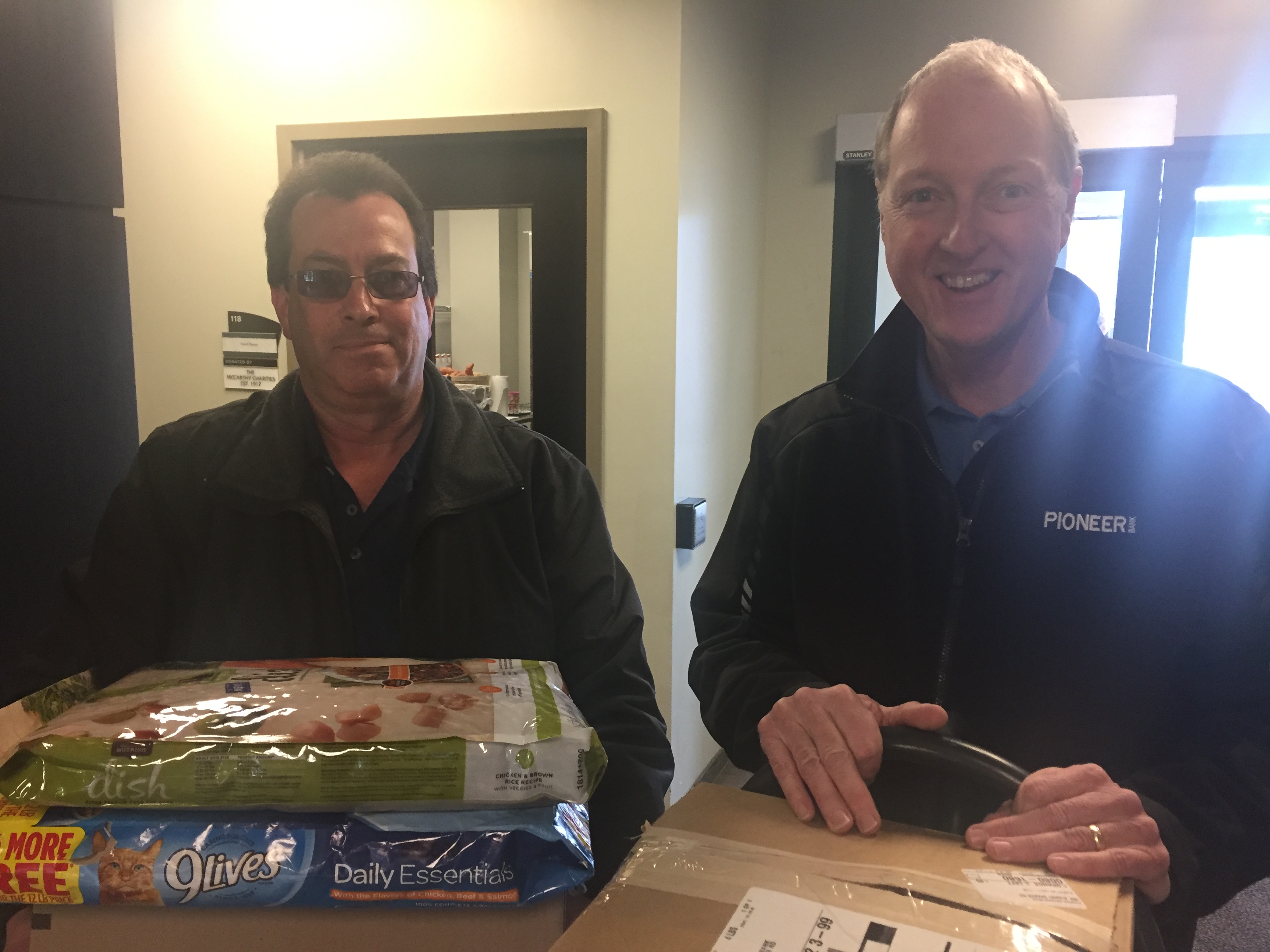 They told us they were coming.
They said they'd collected a few items they'd be dropping off.
Boy, were we blown away when Stan and Phil from Pioneer Bank showed up with a van load of donations. Really, it surpassed our expectations of what people can do when they put their efforts together in a collection drive.
Unity House was grateful to receive the donations, which were a cumulative gift from Pioneer Bank employees. The bank was hosting an agency-wide event and suggested the idea of creating an opportunity to collect needed goods. Collection drives are a convenient way for people to give, and when you put all those individual donations together, it makes a big impact. They surpassed their goal and were able to donate things such as school supplies, clothing, pantry goods, and pet food for the Unity House food pantry. These items all fall into the 'Always Needed' list of needed items for people in need.
Many thanks to the staff at Pioneer Bank for their generous support of Unity House- you are making life better!