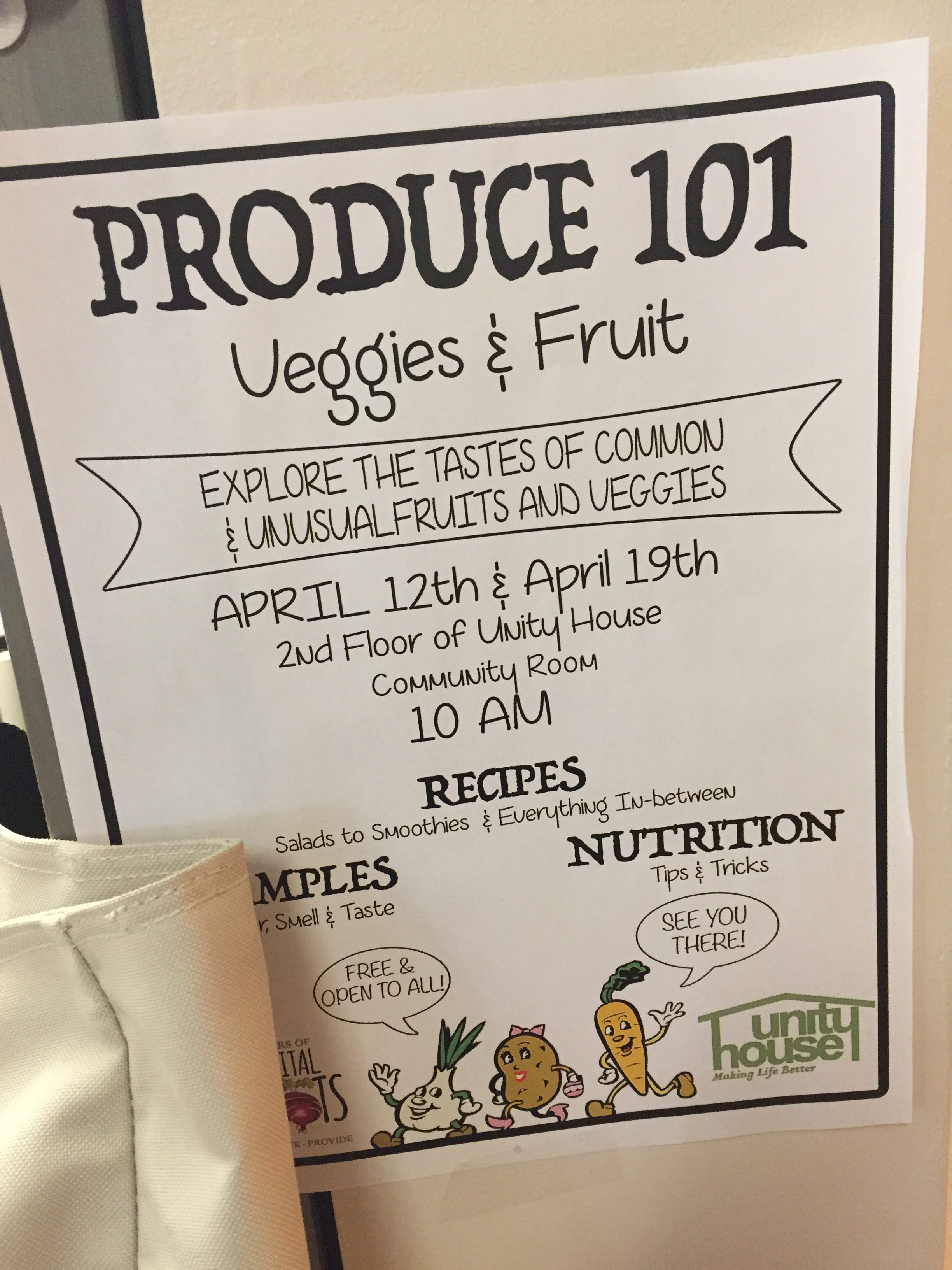 Cook and author Amy Halloran will be speaking at Unity House to talk fruits and veggies. It's a departure from her expertise of grains and flour, but one where she is still very much an authority.
Amy is a Food Security Case Manager in the Bethany Kitchen at Unity House. Part of Amy's job is to source nutrient-dense food from which she can make the best possible meals to serve free of charge to anyone who comes to Bethany on the second floor of Unity House's Community Resource Center at 2431 Sixth Avenue in Troy.
Sourcing enough food of sufficient quality to feed sometimes as many as 150 people daily is no small feat. Fortunately, there is help from volunteers and staff alike. Amy regularly meets this challenge, using available resources from partners, or food donated to Unity House or available through the Regional Food Bank.
The Produce 101 Series is in partnership with nearby Capital Roots, where the Squash Hunger project helps keep Unity House's kitchen and food pantry stocked with vegetables. In this series, the first of which is on Tuesday, April 19th at 10:00 am, Amy will work with assembled participants to explore the tastes of common and unusual fruits and veggies. Recipes will be available for salads, smoothies and everything in between. Guests will learn about nutrition tips and tricks. Yummiest of all: there will be samples! This event is free and all our welcome.
We can't promise you dragon fruit, but we are pretty sure you'll come away learning something new and appreciating the local bounty our region offers. Many thanks to Capital Roots for their help- and produce!
To help fund food programs at Unity House that address food insecurity in our community, consider making a gift to Bethany or the Unity House food pantry. On behalf of those we serve, thank you for your support.
About Author Amy Halloran
Amy Halloran is the author of The New Bread Basket. She writes about food and agriculture for farming newspapers, cooking websites, and regional magazines. Her involvement in local food systems began with the Troy Waterfront Farmers Market, which bloomed under her care to a fifty-vendor year-round marketplace with more than a thousand weekly shoppers. She works with friends and neighbors to change the foodscape, teaching classes in cooking, baking, and food justice, and volunteering at a youth-powered farm. She likes to cook for a lot of people, at community meals, and managing a soup kitchen that incorporates as much fresh food into the menu as possible. She never tires of pancakes.