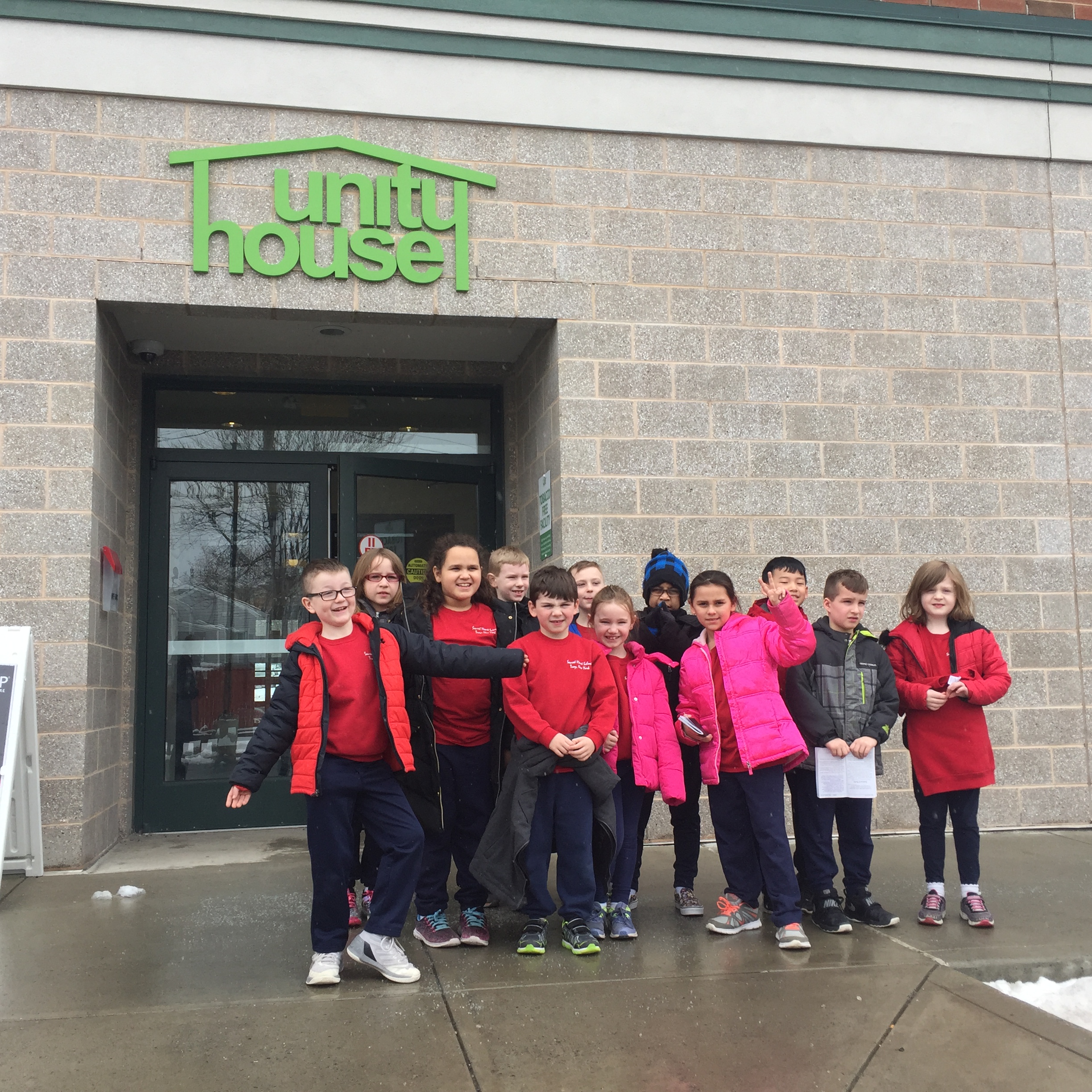 Children learn about Food Insecurity
Children from Troy's Sacred Heart School in Troy visited Unity House and learned about issues facing people living in poverty.
Ms. Beeler's class of second graders were a great bunch. The children had been learning about charity and the needs of people living in poverty. The class had collected over 10 boxes of food to donate to the Unity House food pantry. Last week the students delivered the non-perishable food to Unity House and took part in an age-appropriate tour of Unity House's Front Door.  The students were led by their teacher, Ms. Beeler and by school principal, Mr. Camenga.
The children asked great questions and had keen insights. As they toured the food pantry, the Unity House thrift store, the library, the dining room and the kitchen, they learned a lot about what is formally called food insecurity. For the children, it came down to simply knowing that some do not have enough to meet their basic needs and that they could share in what they had.
The children were wonderful guests. We appreciated their donation as well as taking the time to learn about the issues and visiting Unity House. Many thanks to Ms. Beeler's class and everyone in the Sacred Heart community who pitched in to help people in need.
Interested?
Are you or your group interested in hosting a food drive? Many groups choose to have a focus, such as pantry good, diapers, boxed cereal or diapers. If you'd like to host a drive among your circle, please call Diane Cameron Pascone, Dir. of Development, at (518) 274-2607 or email info@UnityHouseNY.org
On behalf of those we serve, many thanks for your consideration.