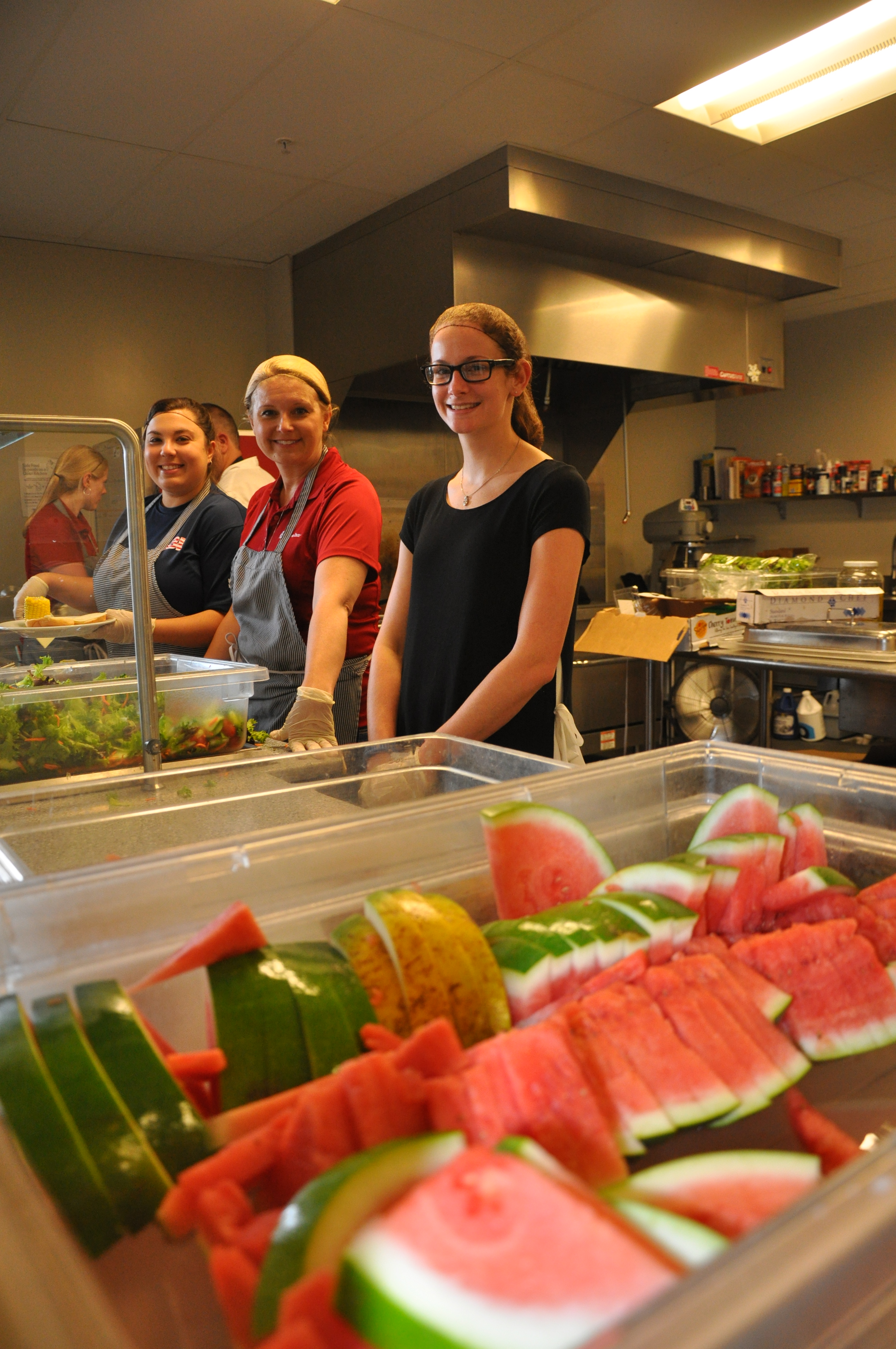 The working poor: noun/people with jobs that don't pay a livable wage or jobs that don't offer enough hours of work to pay for life's necessities
For people who work traditional business hours, getting to Unity House can be a challenge. Open weekdays, the Unity House community resource center called The Front Door is a busy place. The food pantry dispenses more than 22,000 pounds of food a month, the dining room serves as many as 200 people in a sitting, and case managers can meet with dozens of people and families each weekday. People can get grab a bite to eat at our free meal where all are welcome, shop in the food pantry, get help with homelessness prevention, and receive vouchers to shop in the Unity House store, ReStyle. There are referrals to other needed services such as help for victims of domestic violence, employment coaching and job search help, treatment for children with developmental delays, housing support and case management services for adults with mental illness or HIV/AIDS, and a PROS program for adults with persistent mental illness.
It's an array of services offered in response to the needs of people who need help. But if you can't get here during the week, what do you do?
That's why opening up on one Saturday a month is important: it removes a barrier for people in need. Coming to Unity House's Front Door at 2431 Sixth Avenue in Troy means people can shop in the store and stay for lunch after a visit to the food pantry and a sit-down with an intake specialist for a confidential conversation.
Saturday hours also offer an opportunity for people to volunteer at Unity House or to drop off a donation of goods for the pantry. Many of the services on offer rely on volunteers and they are a vital part of our success. If you would like to volunteer, consider helping out in the Unity House kitchen, the Unity House store or the Unity House food pantry. You'll be making a valuable contribution and you'll be helping to make life better.
For more information about volunteer opportunities-at home, at Unity House, on a Saturday morning or during the work week-please contact our Volunteer Desk at (518) 274-2607 x4135 or email Volunteer@UnityHouseNY.org
2018 Saturday Calendar:
May 19
June 30
July 28
August 25
September 29
October 27
November 17
December 15
On behalf of those we serve, Thank You.