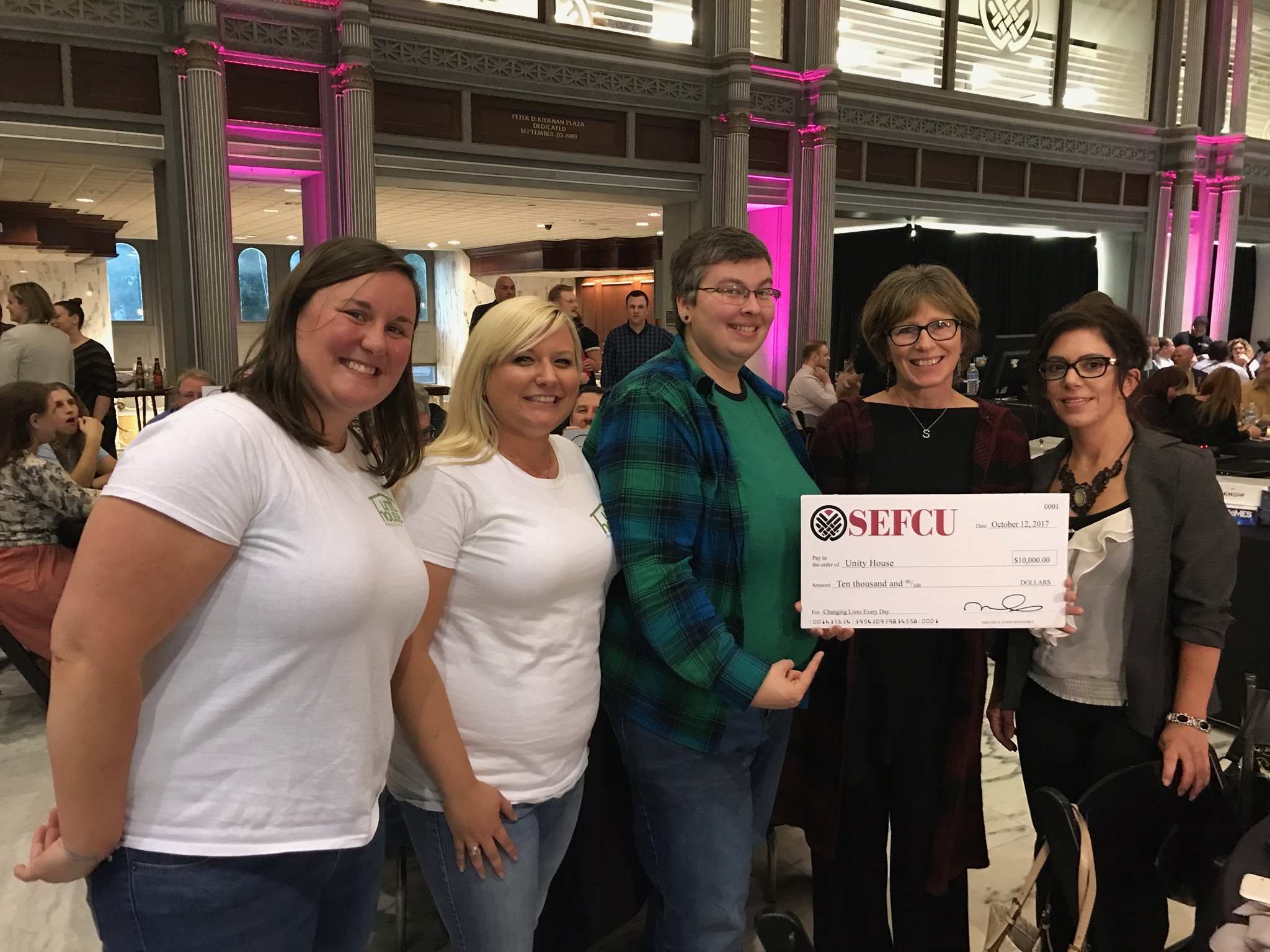 Credit Union Supports Community Resources
Unity House was among the recipients of a $10,000 donation from SEFCU.
The donation was made in support of programs that help with life's essentials such as food, housing, clothing, and jobs.  SEFCU also donated to Albany's Interfaith Partnership for the Homeless.
The support was made at the group's annual Trivia Night Contest, which was a fun event for teams from area non-profits. Representing Unity House was a cracker jack team from Housing Support Services & Case Management programs. These staff members work directly with consumers to find stable, safe housing for adults who often live with challenges such as persistent mental illness or HIV/AIDS. The program also works to prevent eviction for vulnerable families, and partners with area agencies working with the chronically homeless.
For more information on how you can help, contact Unity House at (518) 374-2607 x4133.
On behalf of those we serve, thank you.