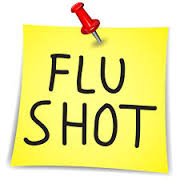 Local Pharmacy Makes Flu Shots Available
Staff from the Walgreens on Hoosick Street in Troy are doing a good deed. On Wednesday, September 27th, they will be at Unity House's Front Door, ready to dispense over 100 flu vaccines for people who need them. Health officials predict a particularly challenging flu season, so it's important that those who can get the flu vaccine, do so. But that is often easier said than done for many people. Having accessibility to a flu shot is important.
Unity House is grateful to our local pharmacy staff at the Walgreens on Hoosick Street. We appreciate their taking the time to offer flu shots where our consumers can get them.
If you stop in the store, please thank them for this service. And remember, proper hand washing helps prevent the spread of germs!!