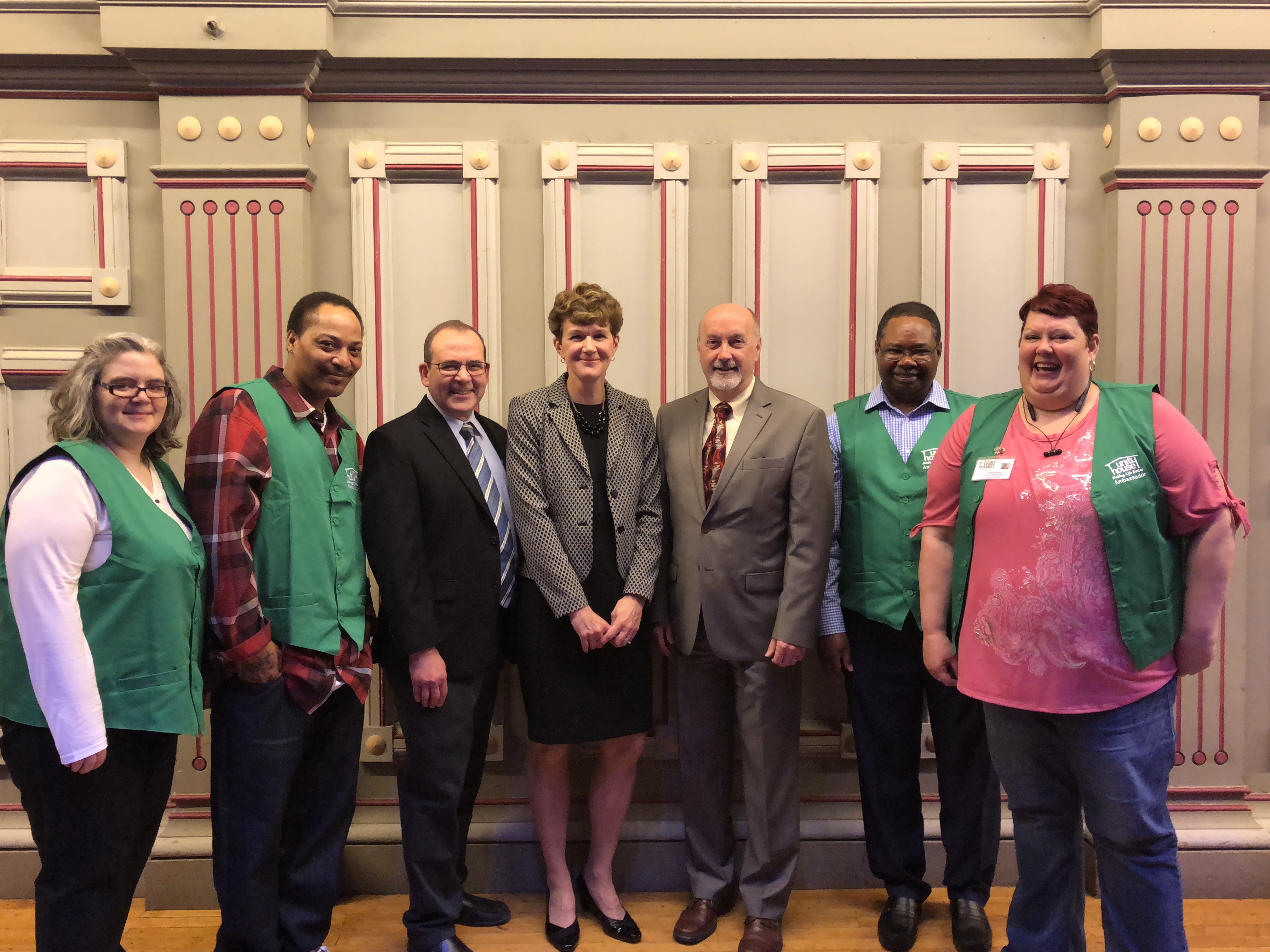 Unique Unity House program welcomes and assists some of the 50,000 visitors each season
The Troy Savings Bank Music Hall in downtown Troy is known for its near perfect acoustics. It's a gem of building that has been restored and hosts many events throughout the season featuring world-class talent. The hall has many fans and brings in 50,000 visitors, over half of them from outside Rensselaer County.
The Hall knows you've got to put your best foot forward, so they are appreciative of Unity House's Ambassador Program. Unity House Ambassadors, identified by their green vests and good cheer, greet guests, help them find parking, and answer questions about nearby venues and facilities. This past season of the Music Hall's offering was a challenging one weather-wise: on their first night outside the hall, it was bitterly cold. The Ambassadors kept at it despite the frigid temperatures.
The Ambassador program is made possible, in part, by support from the Troy Savings Bank Charitable Foundation. Ambassadors receive valuable job training and learn new skills. The Ambassadors aren't just seen at the Music Hall, they can also be found at Unity House's Front Door at 2432 6th Avenue where they are just as helpful.
On Wednesday, April 15, the Troy Savings Bank Music Hall was the scene for a press event thanking the Ambassadors for their work and bringing attention to the great partnerships that bring Ambassadors to downtown Troy where they are needed. You can read more about the event in this news article by Lauren Halligan the Troy Record. The press release for the event can be found here:Unity House Ambassadors Press Release 4.25.18
For more information on Unity House's Ambassador program, please contact Diane Cameron Pascone at (518) 274-2607 x4133. For information on the Troy Savings Bank Music Hall, including the great shows planned for the season, visit their website.