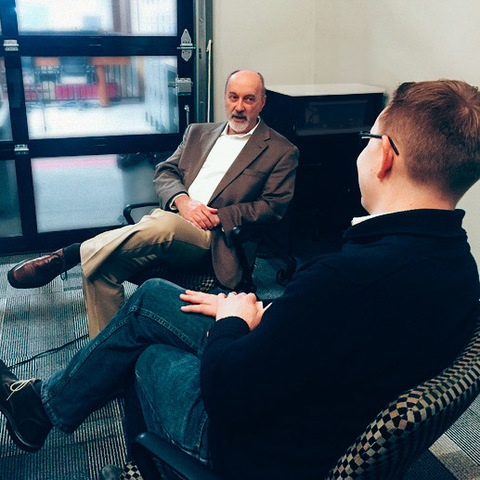 Good Photography. Good Storytelling. Good Works.
Have you seen "Troy Stories" on the web? Maybe you've seen the fabulous photography on Instagram, or the engaging stories on Facebook. Or maybe you've been to the website of Jesse Gardner, the Troy photographer and designer behind Troy Stories.
Similar to 'Humans of NY' Troy Stories is localized to the many wonderful and interesting people in the great city of Troy, NY.
It all started last October, when Jesse Gardner started a project called Troy Stories. He walks around Troy taking pictures of people and talking with them about their lives, their struggles, and their joys. He then shares those pictures and stories in an effort to celebrate diversity and promote empathy and compassion.
Today is a milestone for Troy Stories: publication of the 100th story. For this centennial story, Jesse sat down with Troy Mayor Patrick Madden and asked him about his life, his struggles, and his motivation. To further celebrate the 100th Troy Story, Jesse created a poster made up entirely of portraits that have appeared on Troy Stories. He created the posters as a way to help keep the project alive. But he wants to go beyond just sharing stories and wants to help meet people's needs as well.
That's when he contacted Unity House. Jesse knows that Unity House is a human services agency with a long history in Troy. He knows how Unity House works to help meet the needs of people in the area who are hurting and struggling. A portion of the sale of each poster will go directly to Unity House programs and services that people need. 
The posters can be pre-ordered for $20 from the Troy Stories site: http://troystories.com/support/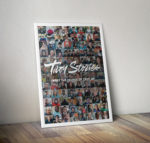 Pre-ordered posters will be available for pickup at the Troy farmer's market – the first outdoor session of the market this year: May 6. The first 50 posters pre-ordered will be autographed by Mayor Patric Madden. If you're lucky, maybe you can catch him with Jesse at the Farmer's Market on May 6th. 
Unity House wishes to thank Jesse Gardner, Mayor Patrick Madden, and the many Trojans who shared their Troy Stories with Jesse. His project is an inspiration and his beautiful portraits a reminder of the rich tapestry of Troy.