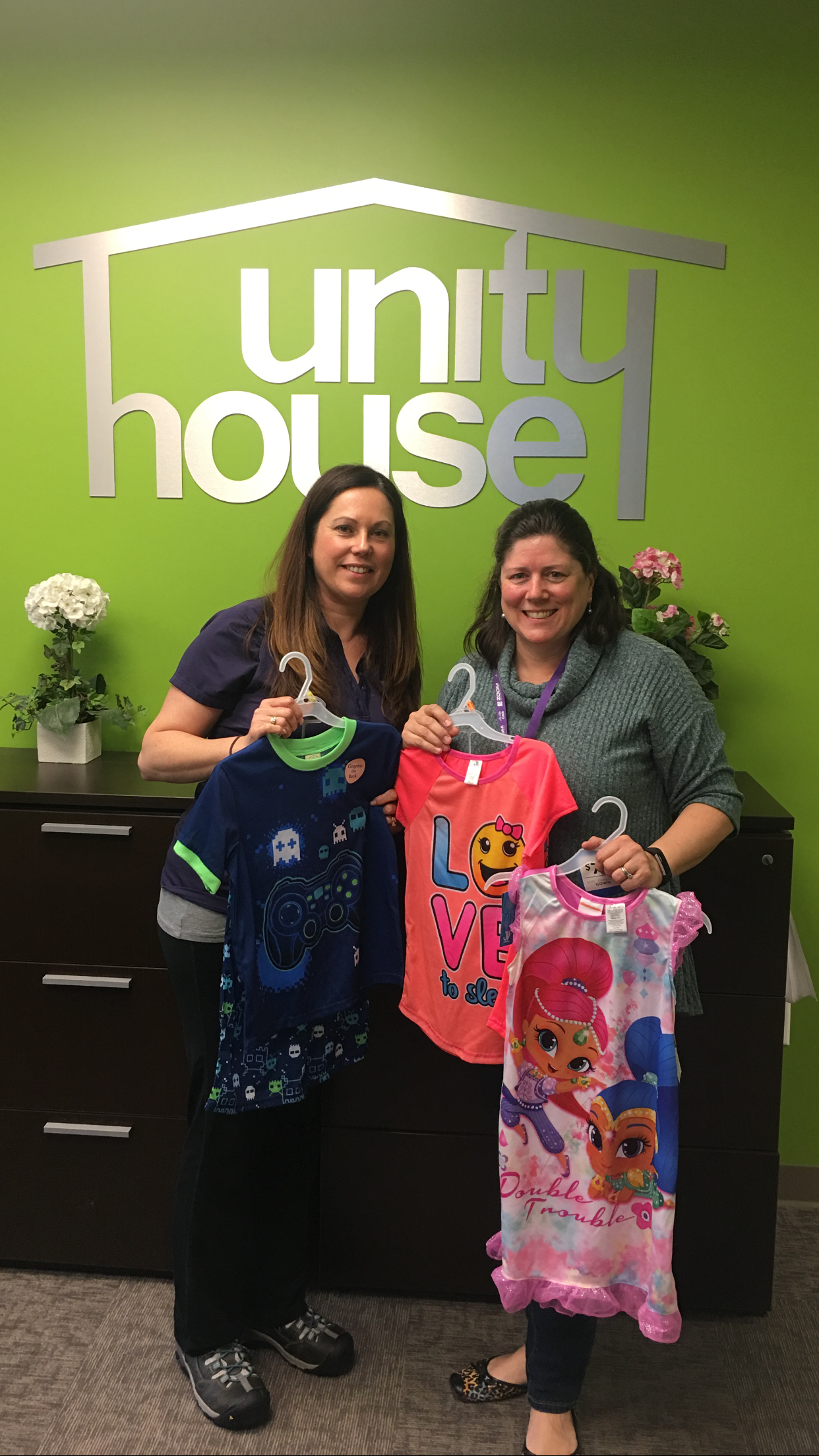 UpLIFTing Collection Drive Brings in Jammies
United Rentals, with offices in Clifton Park and Albany, rents the sorts of things you'd never buy: mainly, those lifts you see used in construction and repair work in high-up places. Of course, they also rent a plethora of other tools that are too costly or too specific to warrant purchasing. You can see more about their offering on their website or Facebook page.
Their two offices took up the challenge of working with the national Pajama Program to collect jammies for area shelters. Unity House's shelter, called Sojourner Place, is for victims of domestic violence seeking refuge. The wonderful pajamas donated by United Rentals are a welcome gift to families in our shelter, some of whom arrive with nothing more than the clothes they are wearing. We were thrilled when Charlene and Tim from United Rentals called about all the jammies they managed to collect, and they delivered!  We are grateful to everyone at United Rentals for these wonderful gifts – you are helping to make a difference in the life of a child!
Also deserving of our thanks, the Pajama Program for their advocacy and work in helping meet some of children's most basic needs. We couldn't agree more with their belief that good nights are good days. Also, who doesn't love a new pair of pajamas?
For more information on Unity House's shelter for victims of domestic violence and how you can help support Unity House programs and services, please contact Diane Cameron Pascone at (518) 274-2607 x4133 or DCameron@unityhouseny.org