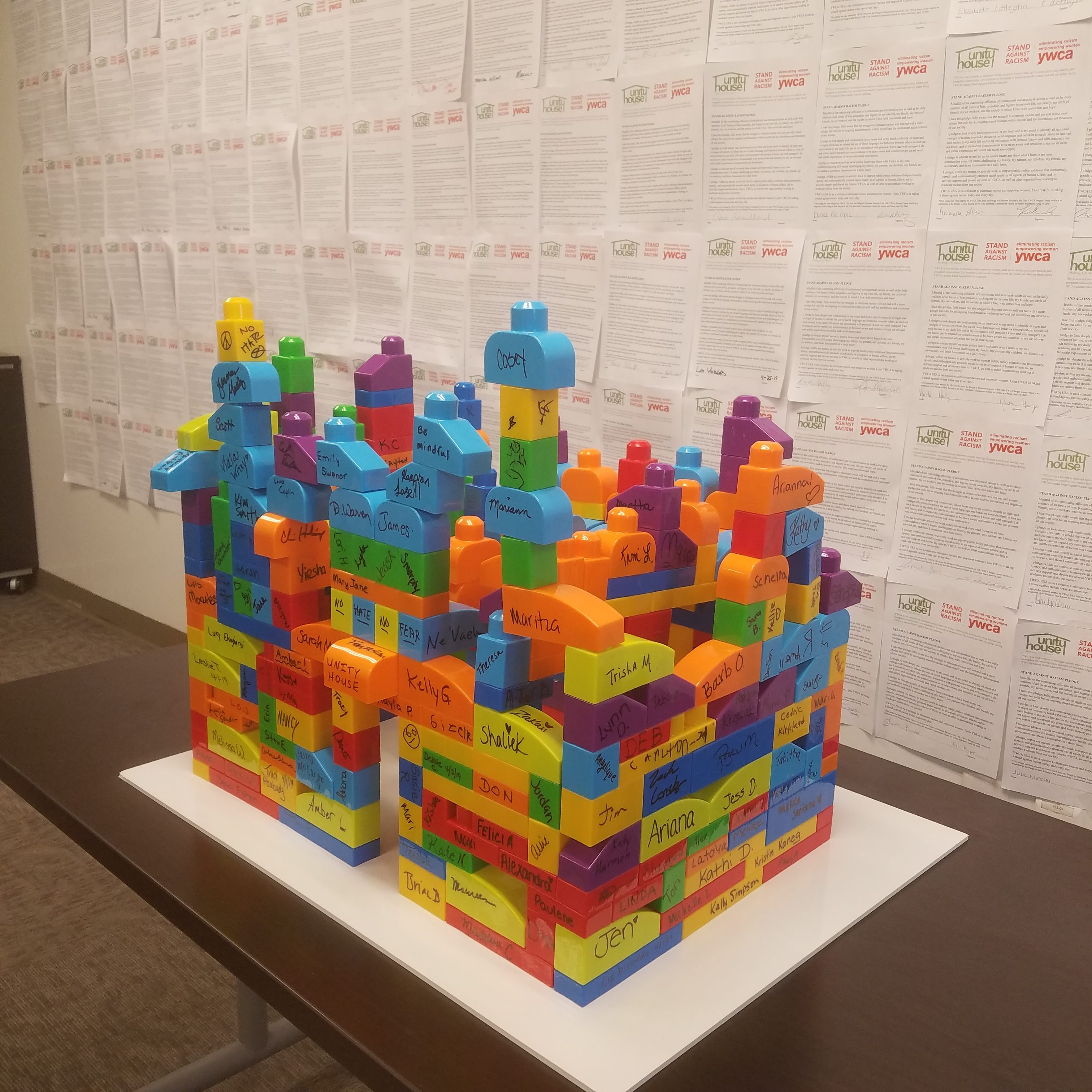 April 25th marked Stand Against Racism, a day to bring the community together to stand up to racism and work for racial justice.
The program is a signature campaign of YWCA to build community among those who work for racial justice and to raise awareness about the negative impact of institutional and structural racism in our communities. The campaign is now nationwide and Unity House is proud to lend our voices to Stand Against Racism.
The Unity House awareness campaign included an opportunity to pledge to be an ally and stand against racism. Collectively, the over 100 pledges displayed at Unity House, made quite a statement! Other activities varied by department so each group could tackle the matter in a way that fit their work. Once finalized, members from each group came together for a team rally that included a team exercise in building a house made of blocks that came from all over Unity House's many sites. Together, the group led the agency in a moment of silence and then shared out their progress after the event.
Many thanks to staff members who helped with this event and to those who take a stand against racism, especially community partners like the YWCA and others who work toward racial and social justice.