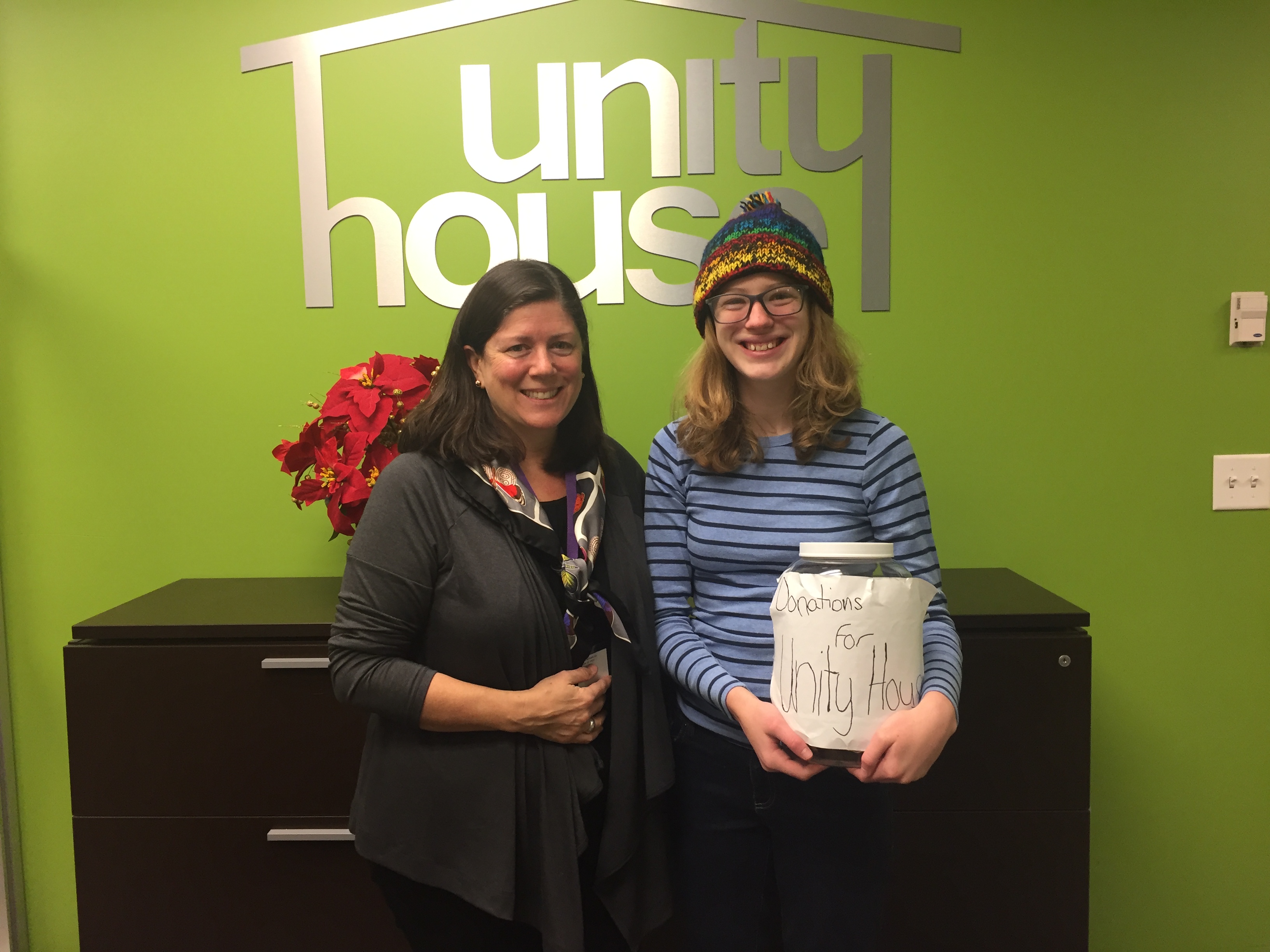 Consistent Baker Brings Joy
She's in 8th grade now. Getting taller, which made us reflect back to when she first came in, five years ago.
In 2013 an 8 year old child had a bake sale and wanted to donate the proceeds to charity.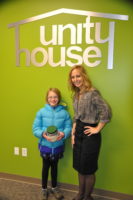 She was a delight to meet. We gave her an age-appropriate tour of Unity House, thanked her for the donation of a few hundred dollars, and sent her on her way with the knowledge that her support helps victims of domestic violence find safety.
Little did we know that she would be doing this year after year.
For five years now Madeline and her family have been coming back with her donation jar, each year breaking a record for the previous year's donation.
Maybe it's a lucky donation jar? It still has her child's scrawl on it that reads, 'Donations for Unity House.'
Maybe it's the amazing generosity of the clientele at The Sweater Venture, where Lyn and Dan run a gem of a local store.
Maybe it's that the world is full of good people, some of whom were inspired on the spot to buy a brownie, others came to the shop especially to support a child's bake sale.
Maybe it's a little bit of everything.
In any case, we are grateful: for Madeline's hard work and generous donation, for the lovely Sweater Venture and for those who helped make the bake sale a success. They have helped people in need and remind us of all the good in the world.
We wish our Bake Sale Superstar and her family a holiday season that includes life's essentials: the love of family and friends and the warmth of a safe home. Thank you for being you.