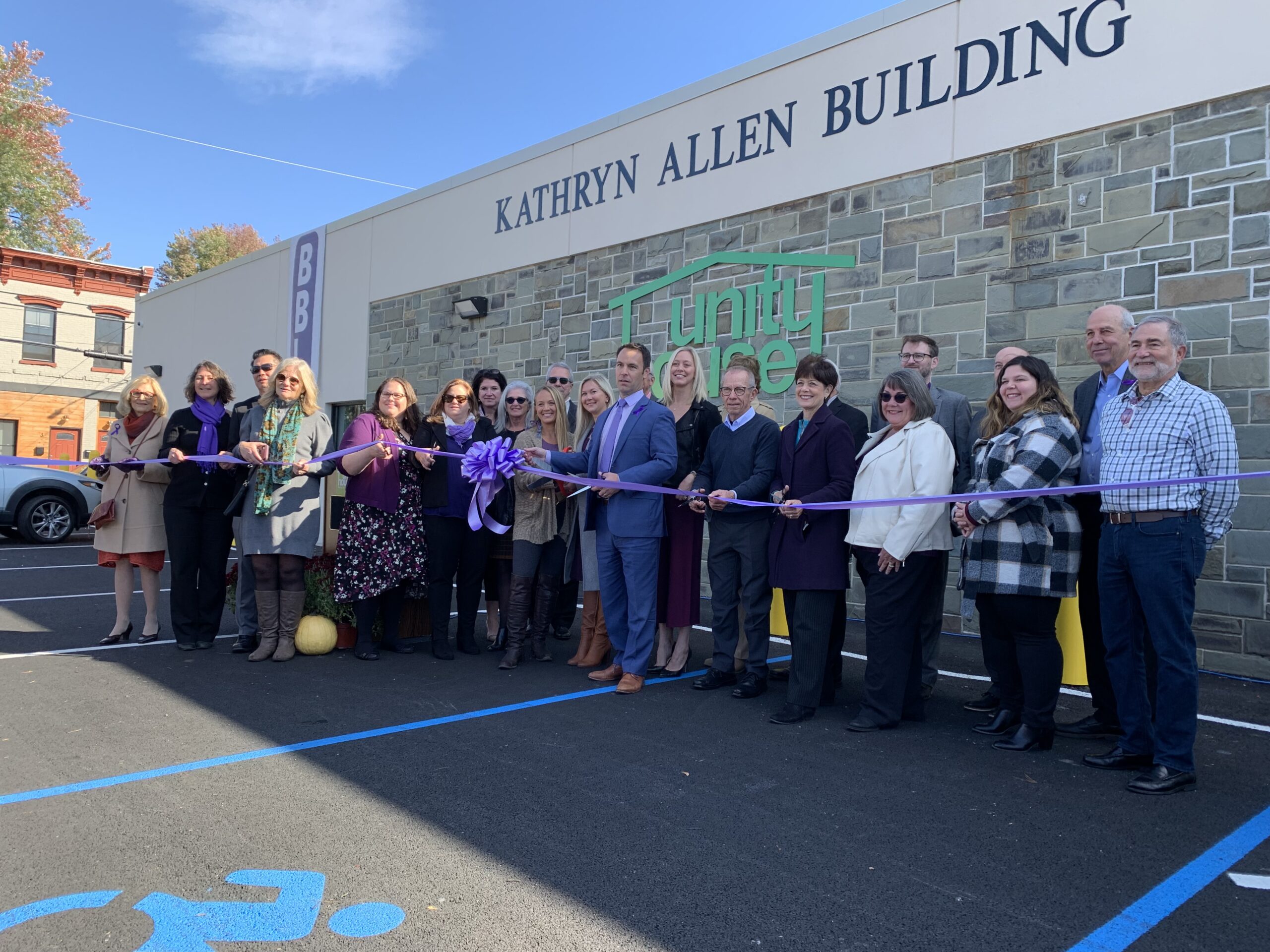 October 20th Ribbon Cutting about more than Purple
October is Domestic Violence Awareness & Prevention Month. The signature color is purple and Wear Purple Day is October 20th, a fitting day to cut the ribbon on the new home for Unity House's Domestic Violence Services Program, which will operate out of a building at 6 102nd Street in Lansingburgh.
About the Unity House Domestic Violence Services Program
In 2013 Unity House opened Sojourner Place, a secure shelter in a confidential location for victims of abuse. The non-residential arm of our support services continued to operate out of a storefront in downtown Troy. Over time, that space became outdated and overcrowded. Challenges that, at times, impacted staff's ability to serve clients with the dignity they deserve. Expansion was not an option and renovation cost-prohibitive. The new site is updated, offers more space inside and out, and is accessible via public transportation. Our new home for Domestic Violence Services will reflect the respect we have, both for our clients and the life-saving work our staff engage in every day.
A dedication to the memory of a special person
On October 20th Unity House staff, supporters, friends, and family of the late Kathryn Allen gathered at the new site to officially cut the ribbon on what is now the Kathryn Allen Center for Domestic Violence Services. A building that was once vacant and sat on a scraggly lot has been transformed, thanks to the creative team at architecture+ and the work crews of BBL Construction.
The building is not just a space that will serve survivors of domestic violence, it is also a space for the neighborhood. There is a basketball court, space for a new playground, and other outdoor spaces with room for a community garden. Inside, the Unity House Law Project, now in its 21st year of providing legal services, will have dedicated space. There will also be a drop-in Youth Center, enhancing current programming for teens in a community plagued by gun violence.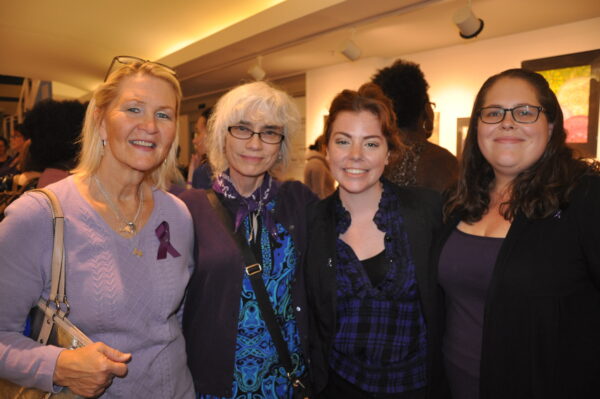 The building is named after the late Kathryn Allen, seen in this photo from 2016 with staff at a DV Awareness event. Kathryn was a whip smart woman whose generosity was matched only by her caring compassion. She was a champion of social justice in her lifetime. Those who knew Kathryn personally know how she poured her heart into helping others, especially those affected by domestic violence. It is hard to overstate the impact of Kathryn's steadfast support which, for many years was alongside her former husband John Baackes. For all that she did for Unity House and other causes, it is fitting that this new site be named The Kathryn Allen Building. May the people within be inspired by Kathryn's legacy: to empower, to serve, and to change lives.
In Gratitude
Special thanks to lead sponsor National Grid for their commitment to communities. Their Neighborhood Reinvestment Program of National Grid's Project C lead the way on this project. Additional support comes from The Howard & Bush Foundation, The Robison Family Foundation, Split Rock Foundation and Susan Poisson-Dollar, James Suozzo, and the Seymour Fox Foundation.
We are especially grateful that Kathryn's surviving family were able to join us, some from very far away. They spoke at the ribbon cutting, reminding us of Kathryn's great gifts. There is video content of the ribbon cutting, which you can see here.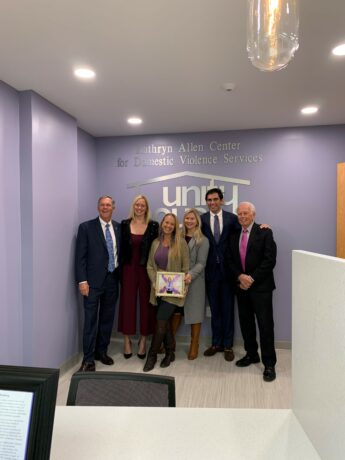 *Victims of domestic and dating abuse are more likely to come forward when they see there are community resources in place that they can use. A reminder that if you or someone you know heeds help with issues around domestic violence, help is always available. In addition, if you need a speaker on the topic for your faith community, youth group, book club, or professional meeting, please give us a call. An advocate can speak to your group free of charge, so that they may better understand the issue and know how to access help for themselves or others. You can reach out to use at (518) 274-2607 x4133 to speak with Diane Cameron Pascone.