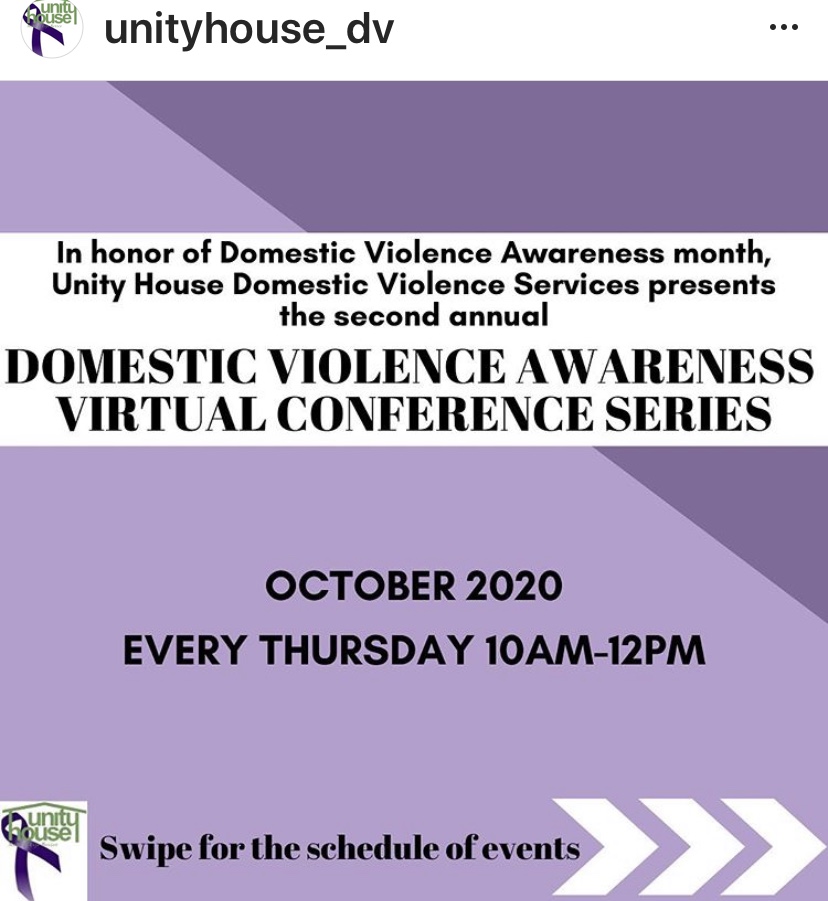 October will mark Domestic Violence Awareness & Prevention Month
Unity House's Domestic Violence Services Program will host a web-based conference on the topic of domestic violence.
For the month of October, there will be a different webinar each Thursday, from 10:00 am – 12:00 pm. Topics will be varied and may include:
Trafficking in the LGBTQ+ community
An Overview of Elder Abuse
Trafficking and Immigration/Refugee Services
Elder Abuse and Asphyxiation
Live Panel with Q & A
Stay tuned for more details on free event registration.
Meanwhile…
Could your office team, youth group, book club, or faith community use a speaker? Unity House's Domestic Violence Services Program has experts on hand. They can Zoom in to talk about domestic violence and resources available, healthy relationships for teens, or the collaborative community response that is key to addressing the epidemic of domestic violence. If you'd like to learn more about this free service, please contact us at (518) 274-2607 .
Why public events, even virtual ones, are needed
When people in unhealthy relationships feel supported by the community, they are more likely to make a change for the better.