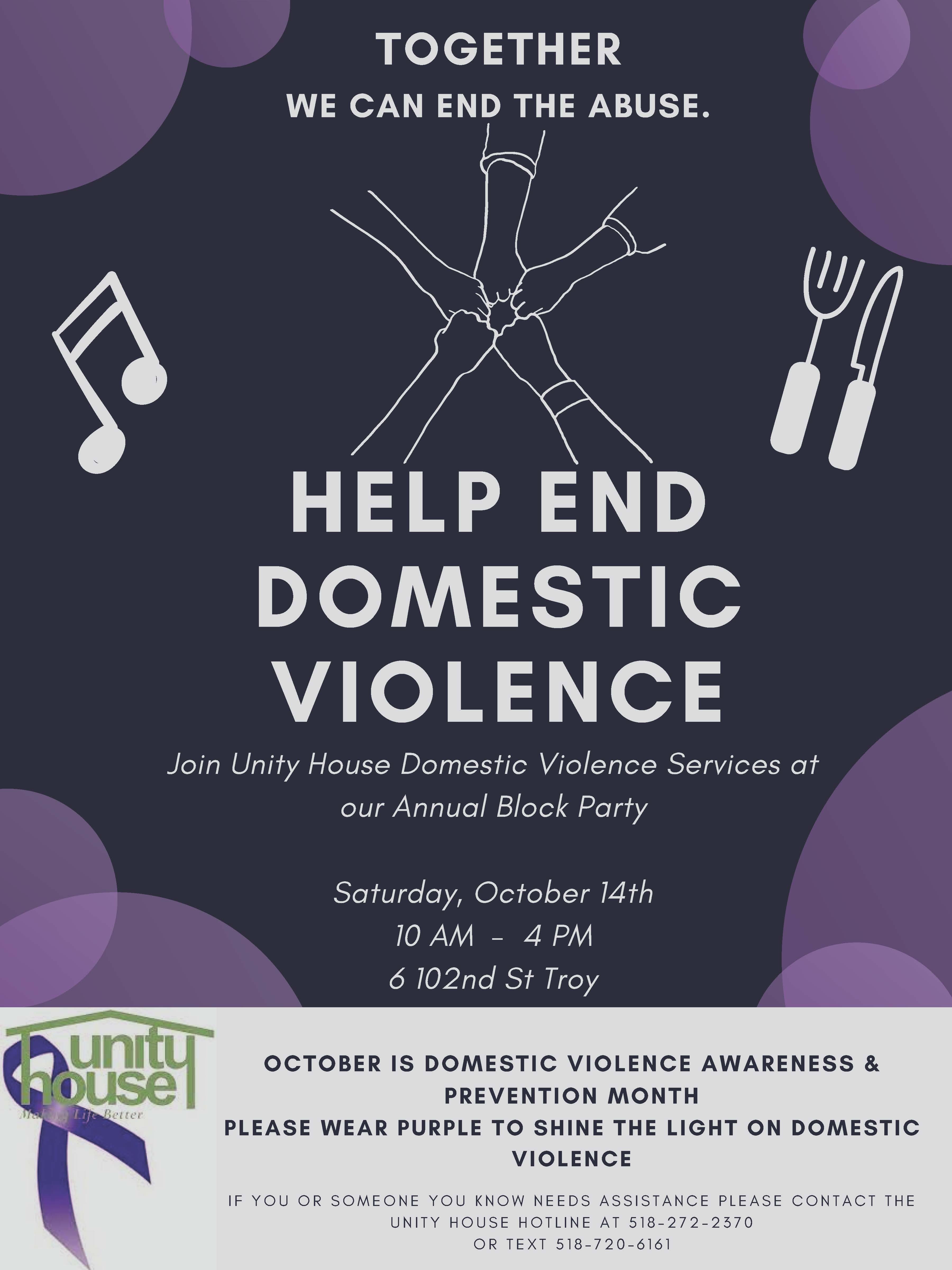 Help Fight Domestic Violence
October is Domestic Violence Awareness & Prevention Month.
Join us outside the Kathryn Allen Center for Domestic Violence Services at 6 102nd Street for our annual Community Block Party on Saturday, October 14th, from 10am-4pm for family-friendly fun. All are welcome!
We'll have music, food, and fun! See you there!!