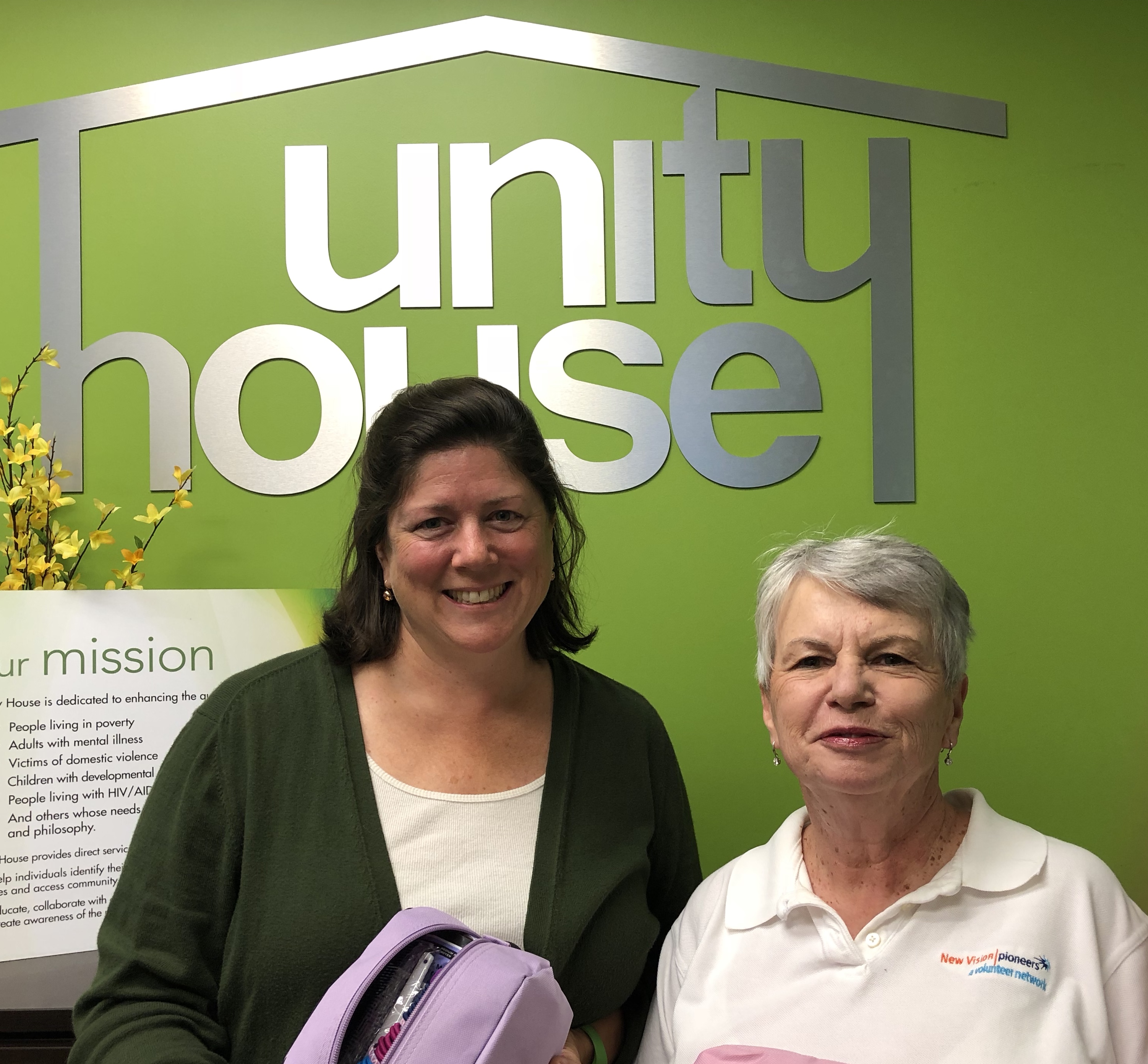 Local Group with Long History Continues to Give Back
The New Vision Pioneers go way back. Originally called the Telephone Pioneers and started as a service group, they date as far back as, well, the telephone. (That's 1911 if you aren't up on your telecom history.)
The group started as a way for those working in the then-nascent telephone industry to network and give back. Among it's inaugural members was Alexander Graham Bell. The group has evolved since then, including its name, but remains active in every community where they serve across the US.
Recently, the New Visions Pioneers, which serves the Capital Region, took on the challenge of helping women who are fleeing domestic abuse. Working together the group collected and assembled over a dozen toiletry kits for residents of Sojourner Place, Unity House's shelter for victims of domestic violence. Each kit is personalized with new items such as a washcloth, soap, lotion, a hairbrush and hair ties, and feminine hygiene products (which are often overlooked).
Unity House is grateful for these thoughtful gifts and appreciate all that the New Vision Pioneers do for the broader community. Special thanks to Ms. Beverly Freemantle for personally delivery a huge box of kits to Unity House's Front Door.