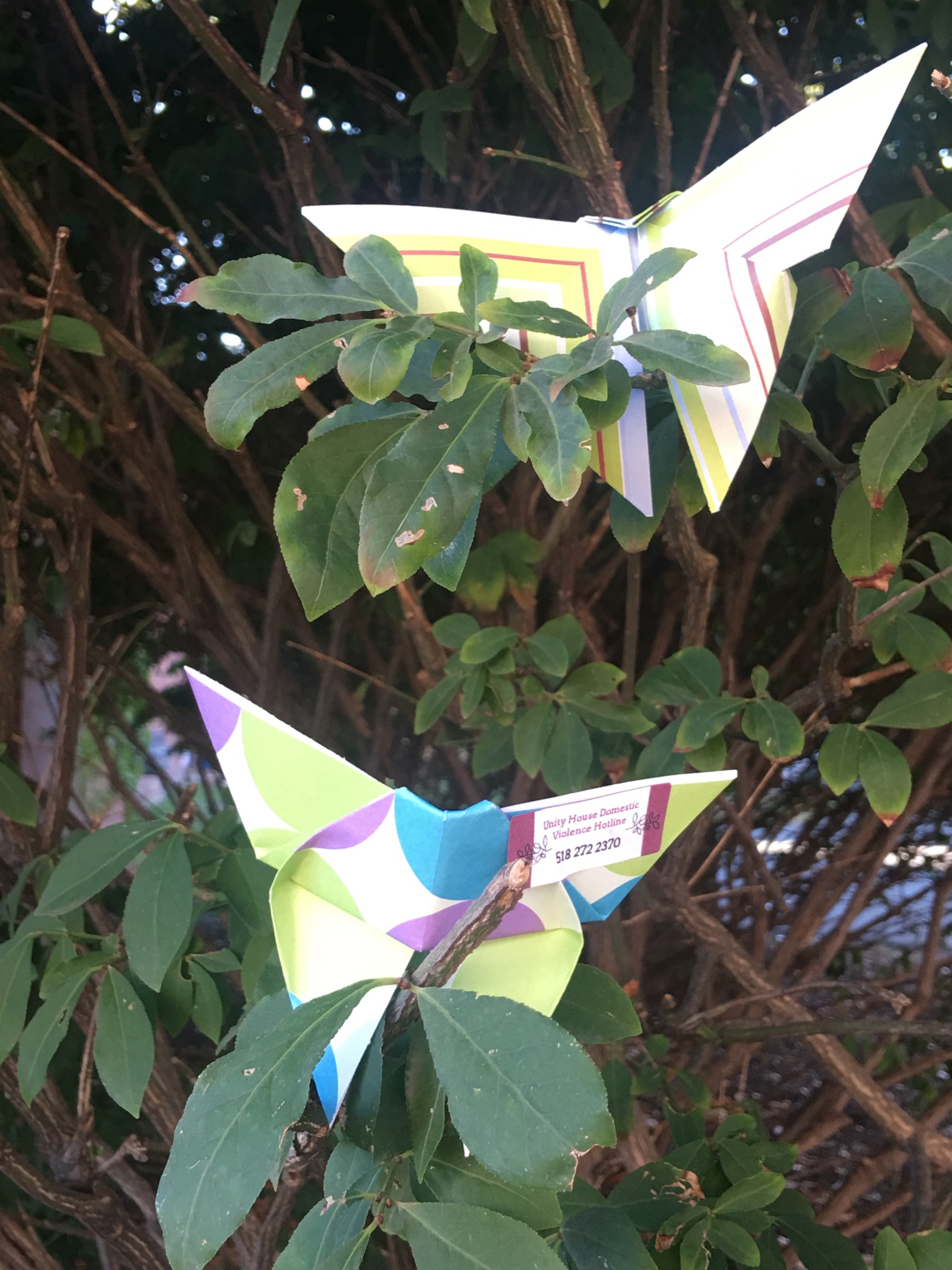 Butterflies are amazing pollinators, aren't they?
Spreading the word that help is available for victims of domestic violence is the kind of pollination that staff and volunteers in Unity House's Domestic Violence Services program are going for.
The paper butterflies, made out of folded paper to created beautiful origami butterflies, have information discreetly placed on each creature. One can find the phone number where help is available for victims of domestic violence. The butterflies are placed throughout the area, in places where they can be appreciated and picked up, 'pollinating' information where it's perhaps most needed.
The project is just one of many outreach efforts Unity House undertakes for October's Domestic Violence Awareness Month.
For more information on how you can volunteer with Unity House, please call our Volunteer Desk at (518) 274-2607 x4135.