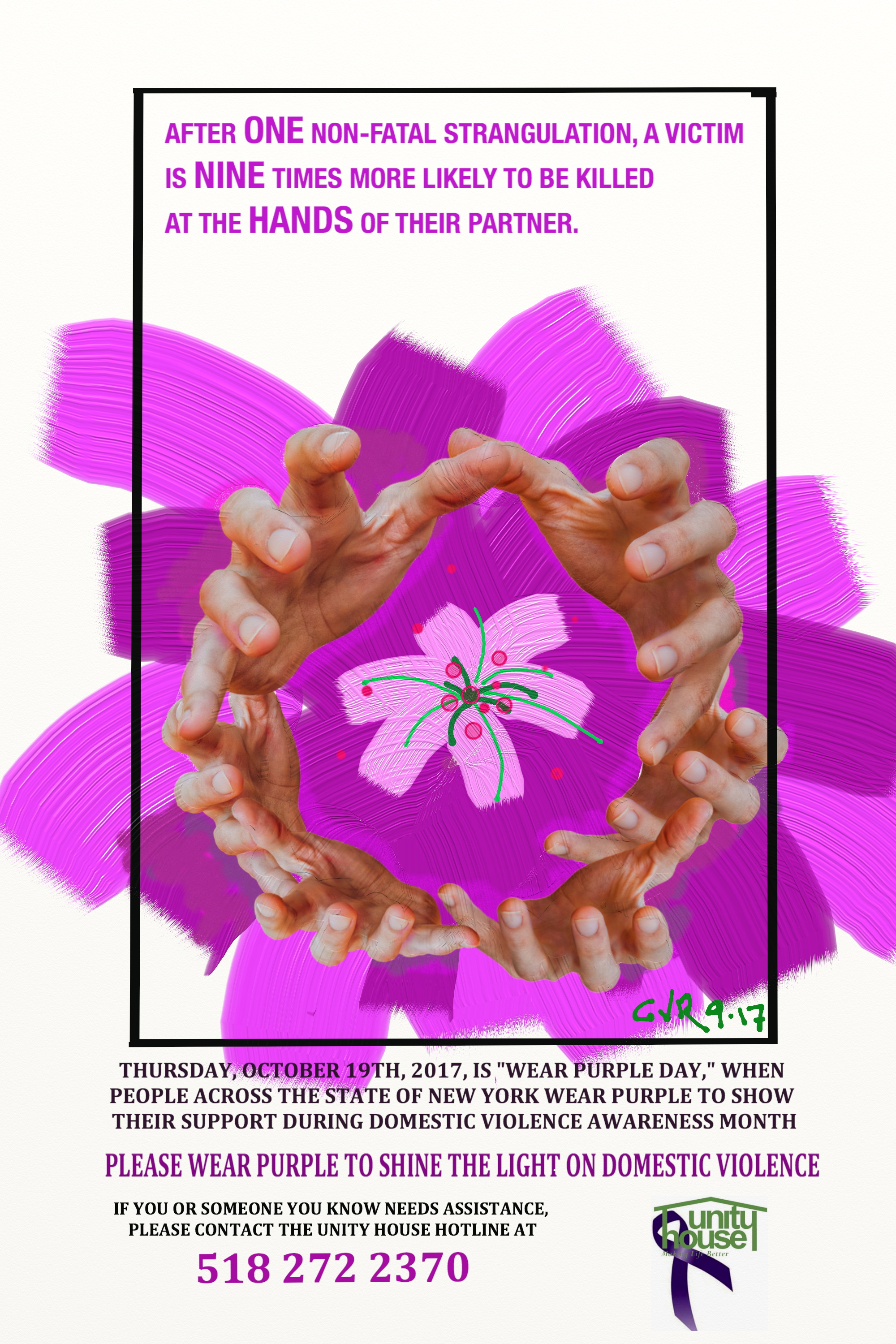 Have you seen these images?
They are meant to be arresting. To make the viewer uncomfortable.
They deal with, after all, an uncomfortable subject: domestic violence. The idea of October's Domestic Violence Awareness Month is to shine a light on the topic and focus on the community collaboration needed to address this complex issue and to meet the needs of victims of domestic and dating abuse.
Unity House will be hosting at Domestic Violence Awareness Event and Art Show at the Arts Center for the Capital Region in downtown Troy on Thursday, October 19th from 5 -7  pm. Join us! See art, talk to survivors, and help us honor our community partners and volunteers, whose help in addressing the issue is invaluable.