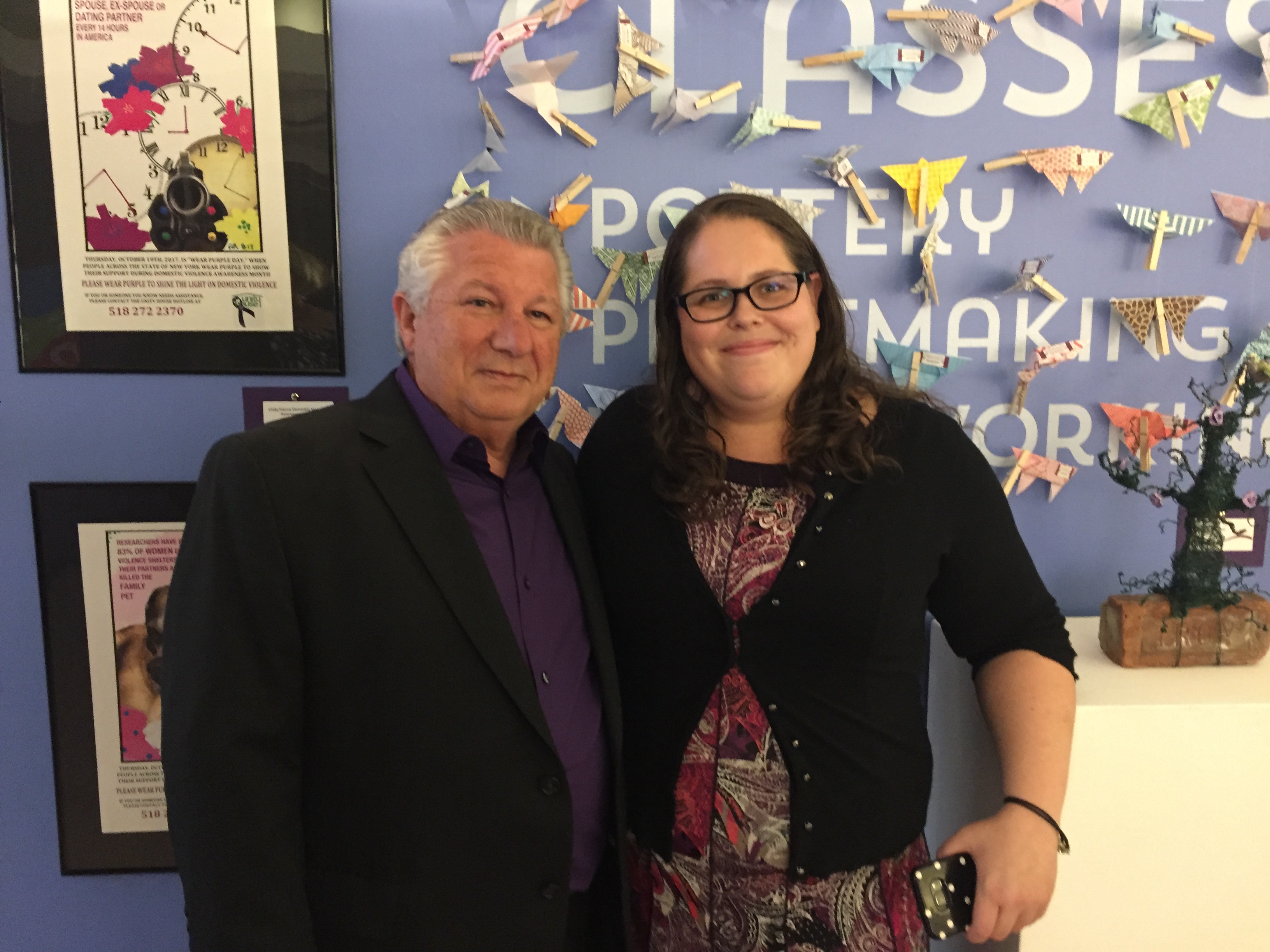 Domestic Violence Services Team Welcomes Familiar Face
Unity House's Domestic Violence Services Program has a new Service Director who is a familiar face to many: Tabitha Dunn. Ms. Dunn has worked in various capacities in the DV Services Program and is actively involved in community outreach. She has worked in Domestic Violence Services since 2001 and works with many local and statewide organizations to address the epidemic of domestic violence, working collaboratively to meet the needs of victims of domestic violence.
Unity House's Domestic Violence Services Program operates the only licensed shelter for victims of DV in Renssealear county. The residence is a 33 bed facility in a secure location where victims of DV can find refuge and resources. Safety is paramount for the program. As such, in addition to providing safety and support to victims and survivors of DV, the program is actively engaged in outreach. Last year, the performed over 56 community education awareness events. For the month of February, staff are actively working with local youth groups on the issue of Teen DV as February marks Teen Dating Abuse Awareness and Prevention Month.
For more information non how you can help support victims of domestic violence who are seeking refuge, please contact Diane Cameron Pascone of Unity House's Development Office at (518) 274-2633 x4133.