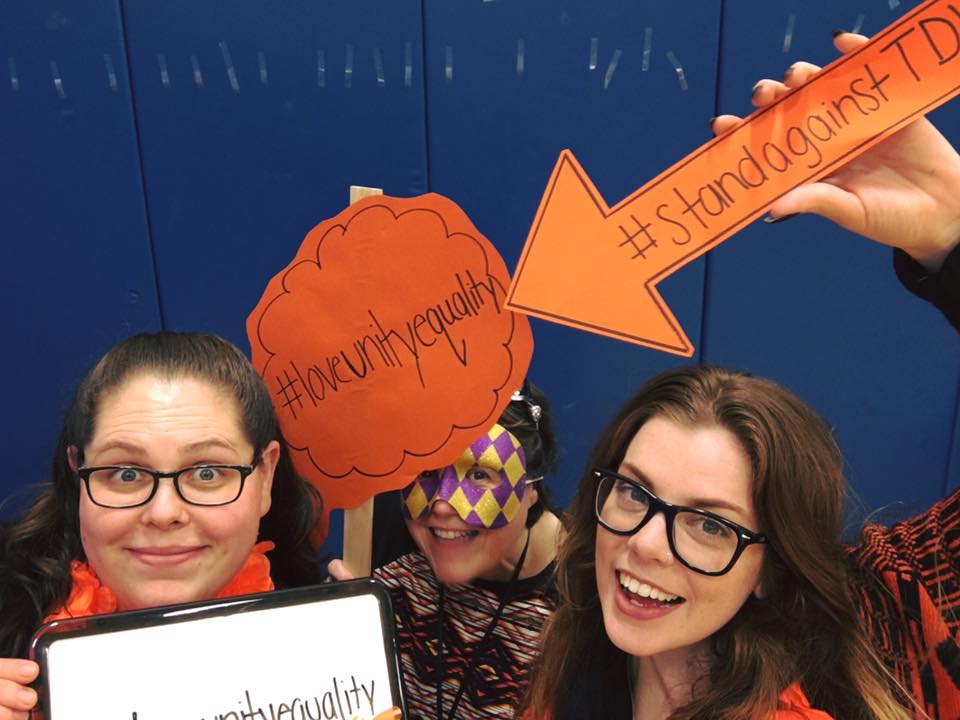 February Marked Teen Dating Violence Awareness and Prevention Month
Teens from around the area had a great time at a March 1st event to highlight the issue of Teen DV. The evening was a collaborative event where Unity House's Domestic Violence Services team, the Troy Boys and Girls Club, the SACVAP unit at Samaritan, The Block Center, Team Hero and CEO's Youth Build program came together to continue the conversation around healthy relationships.
The event capped off a month of workshops, outreach and advocacy around the issue of Teen Dating Violence. Many teens and adults came, both to learn about the issue and to support efforts to raise awareness. Rensselaer County District Attorney Joel Abelove stopped by to support the work of the many community partners who work together to address the issue.
Many thanks to the Troy Boys and Girls Club for hosting the evening's festivities.
For more information on domestic violence in teens and adults, including a speaker for your youth group, please contact the Unity House Domestic Violence Services program at (518) 272-5917.