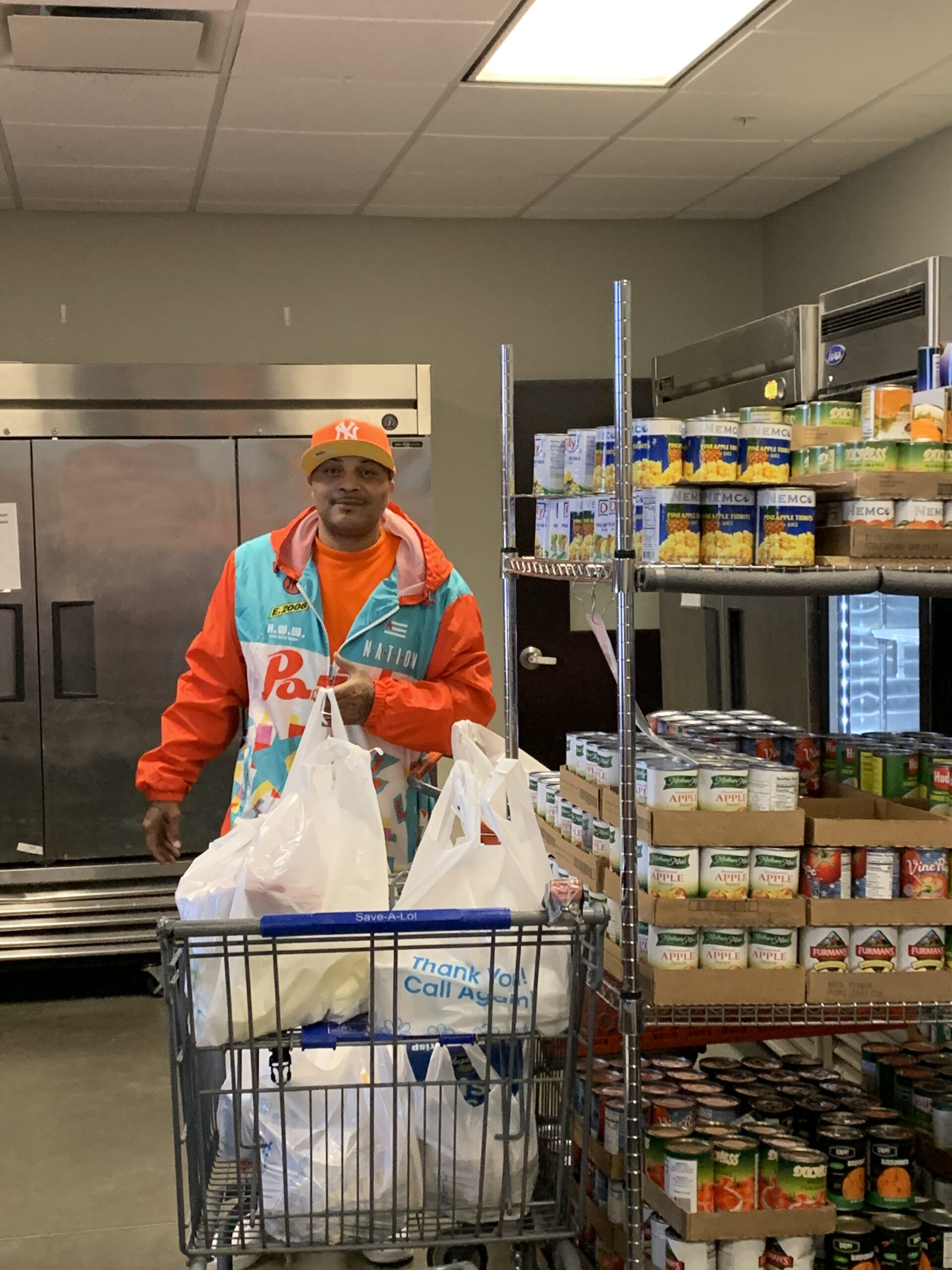 People who make life better
Darkel Gerard knows Unity House. He's been involved with Unity House one way or another for almost 20 years.
A native of Brooklyn, Darkel now calls Lansingburgh home. He describes Unity House as a great place. "I love the people I work with." Hi colleagues would say the same about him. Darkel is a true team player, one who has a challenging job: he works in the Unity House Food Pantry, which processes about 1,000 pounds of food each week. To say it's a busy spot is an understatement.
The food pantry is busy for a reason. Food insecurity is on the rise and we see more people accessing emergency food programs, like our pantry or our free, midday meal. For Darkel, who greets guests and helps them with their groceries, helping people is all in a day's work.
The Unity House food pantry operates on a 'choice model'. Tastes and restrictions are varied, so choice is important. Offering choices between rice or pasta, or cereal instead of oatmeal, for example, offers dignity and helps reduce waste. The goal is that people receive groceries they both need and want to eat.
Pandemic Updates
While Unity House never once shuttered its doors, Covid did change service delivery. Darkel knows this better than anyone. Rather than receive guests in the pantry to choose items, guests now choose items from a menu. Darkel receives the orders, written up as tickets, and fulfills grocery orders. When people arrive for their groceries from the pantry, Darkel sees they get exactly what they ordered. This system has not only reduced congestion in our community resources program, it's resulted in increased efficiency. For Darkel, it's also a personal hand-off of items that are needed and valued. He's gotten to know the people we serve and how some rely on the services that Unity House provides.
An Ambassador who goes above and beyond
In addition to being employed by Unity House, Darkel has also served as an Ambassador. As part of the Ambassador Program, Darkel has been able to learn new skills and serve as a peer mentor to other Unity House Ambassadors. The seasonal aspect of the Ambassador Program has meant that Darkel has been able to apply in the pantry the skills he's gained as an Ambassador.
If you've been to Unity House, no doubt you've seen Darkel. He's often found at the Front Door, the one holding the door for others, directing guests, helping to load groceries in a car, or unpacking the delivery truck from the food bank. Always a helpful, calming presence, Darkel sums up work at Unity House in his gentle but consistent way: "I love helping people."
On behalf of the many people Darkel helps every day, thanks for being such a great help.