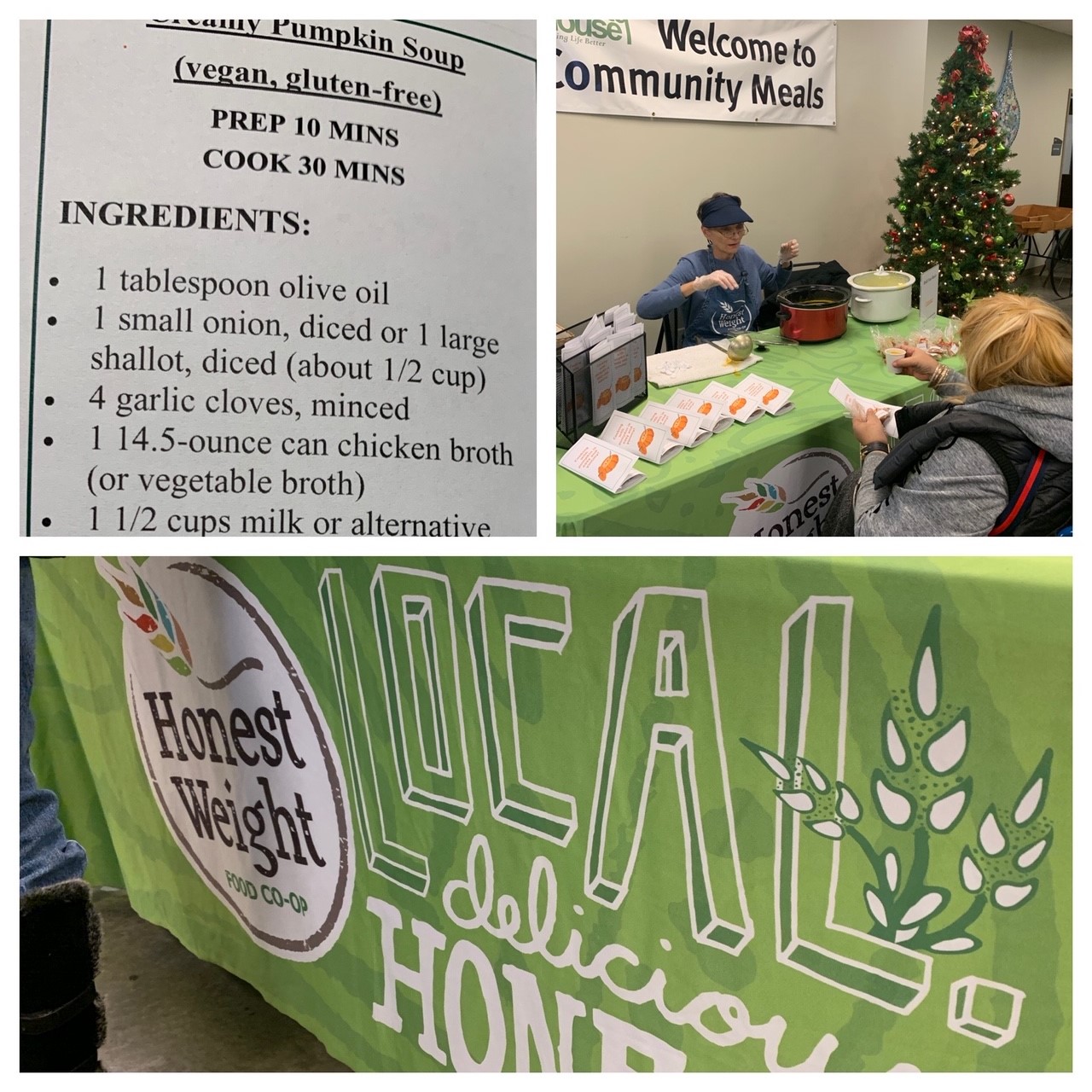 Stop by the Honest Weight Food CoOp table outside our dining room for a free sample of something delicious!
Often soup, the free samples offer a chance to taste a new dish and learn how it's prepared. In addition to free samples, guests are invited to take home free recipes and a free sample of spices needed to make the dish on offer. Whether it's stewed lentils or pumpkin soup (more divisive than you might think), it's always nourishing- in more ways than one. The idea is to show how easy it is to make healthy delicious food using simple ingredients, many of which are of offer in the Unity House food pantry. The spices are so folks can 'build their basics' and have a selection of herbs and spices they can return to again and again.
Catherine from the Honest Weight Food Coop will be on site monthly. Keep an eye on our Facebook page for timely updates since weather could force a change of date at short notice.
This takes place at Unity House's Front Door at 2431 6th Avenue in Troy, on the second floor, just outside our dining room where we serve a free meal every weekday. All are welcome to join us, where we sometimes serve as many as 200 meals in a sitting.
Many thanks to Catherine and Honest Weight for these wonderful gifts of time, talent, and taste!