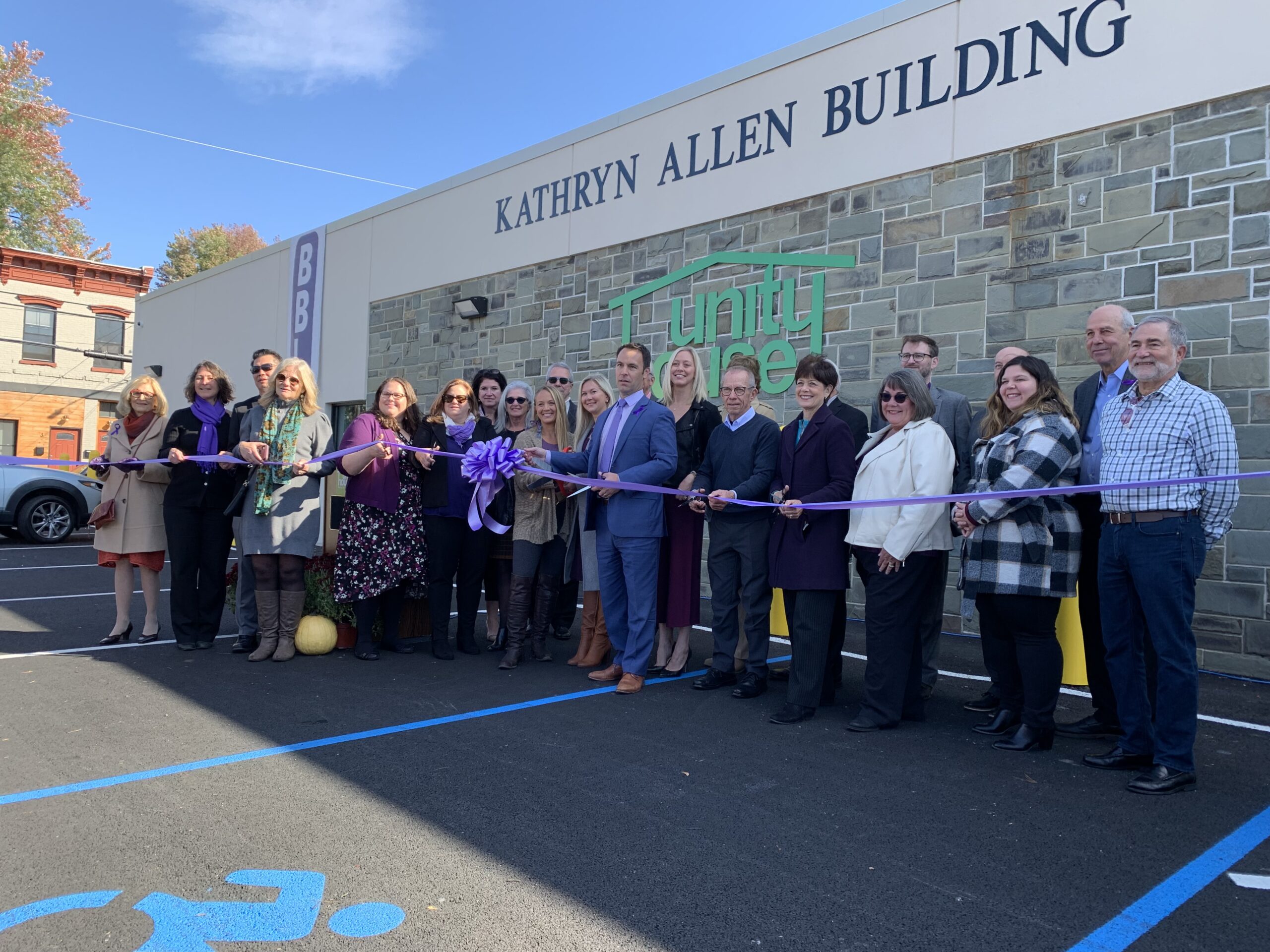 Open House for providers to talk Youth Programming
Community providers are invited to drop into Unity House's (new!) site for domestic violence services. The Kathryn Allen Center for Domestic Violence Services opened in Lansingburgh last October. The site replaces our old site downtown.
Providers are invited to tour the site and learn about the program's youth programming, in particular the drop-in Youth Center and our Summer Arts Program. This program is an enhancement of past arts programming for teens. Our new site allows for better use of outdoor space and facilities for better community engagement.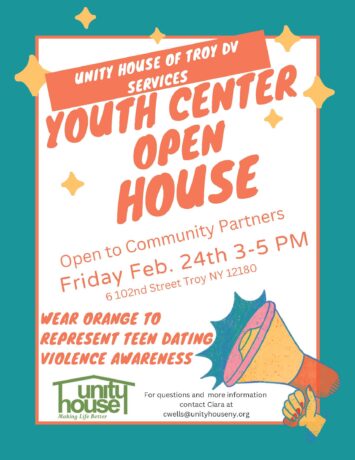 If you are a community provider and would like more information, you can call us at (518) 272-5917
Please consider wearing orange to help raise awareness about the issue of teen dating abuse as February is Teen Dating Violence Awareness Month. Let's talk about teen issues and help reduce stigma!
A reminder that help is always available.
February is Teen Dating Abuse Awareness & Prevention Month. Orange is the color for February's Teen DV Awareness Month (#TDVAM). Join us in wearing the color orange on Wednesday, February 8th, Unity House's Wear Orange for Teen Dating Abuse Awareness Day.