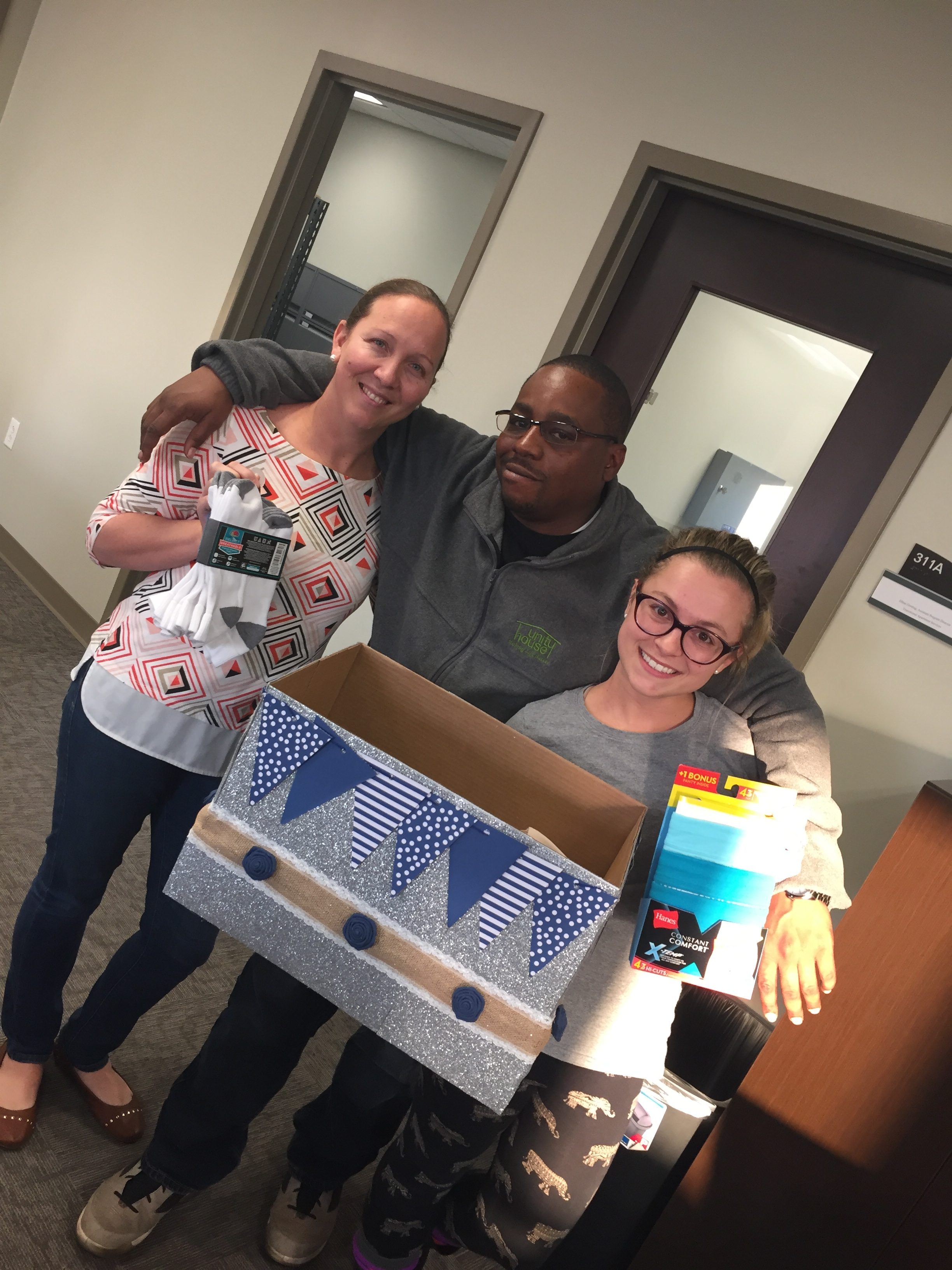 In recognition of November being Hunger & Homelessness Awareness month, staff from Unity House's CHAP program have organized a drive for new socks, underwear and bras for nearby shelters.
CHAP, which stands for Community Housing Assistance Program, is just one of several supportive housing programs available through Unity House. CHAP provides housing case management services including assistance in securing and maintaining permanent housing for adults living with mental illness with a history of chronic homelessness. Unity House CHAP staff work closely with Rensselaer County shelters to help people who are homeless to move to stable housing. This process may begin with a stay in a shelter with a person moving onward to more permanent housing that is supportive and can offer wrap around services. Such coordination and services help ensure success in new housing placement and work toward preventing future homelessness.
At Unity House's Front Door, CHAP staff have decorated boxes and placed them in the lobby to help raise awareness about the issue and to collect items needed by shelters as well non-perishable food items for the Unity House food pantry. ReStyle, the Unity House store, also has messages on display to help raise awareness about issues surrounding hunger and homelessness.
The donated new socks, underwear and bras will go to Joseph's House & Shelter and St. Paul's Center for women and children. These are two local shelters that work closely with CHAP staff at Unity House.
If you would like to support this drive, please consider dropping off new items to Unity House's Front Door at 2431 Sixth Avenue in Troy.