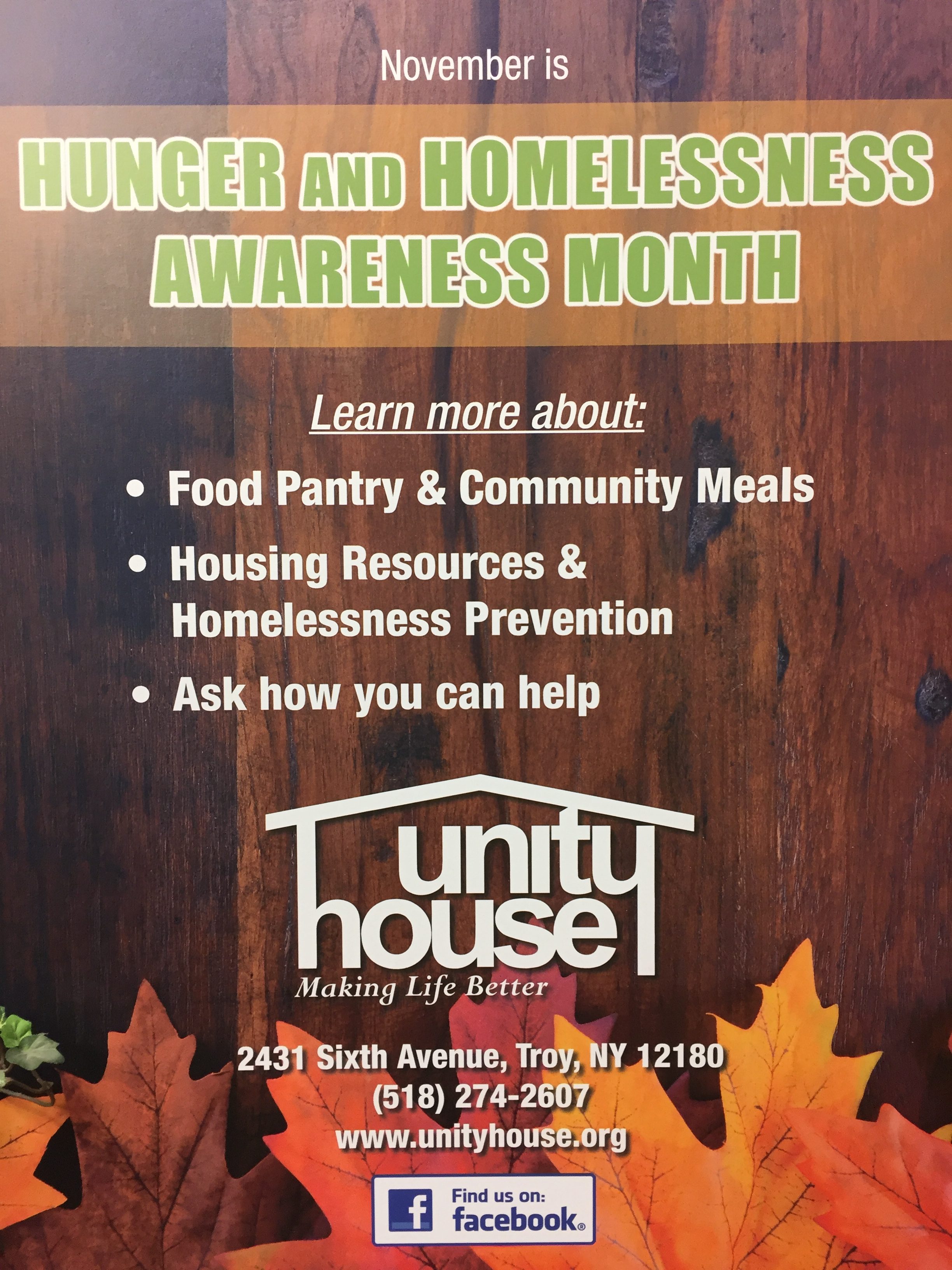 How to help
Host a drive for your local food pantry or shelter: the Unity House food pantry is seeking pantry goods for Thanksgiving Food Packages. Or donate directly to the food pantry. Buying in bulk through our regional food bank makes a cash donation an efficient way to give.
Collect needed items for shelter such as socks, underwear, bras, toiletries and more.
Host a coat drive at your office or among friends.
Want to learn more?
We have experts who can some speak to your office, church group or book club. Contact Diane Cameron Pascone at the Unity Hosue Development Office at info@UnityHouseNY.org or (518) 274-2607 ext. 4133.  Together we can help make a difference!