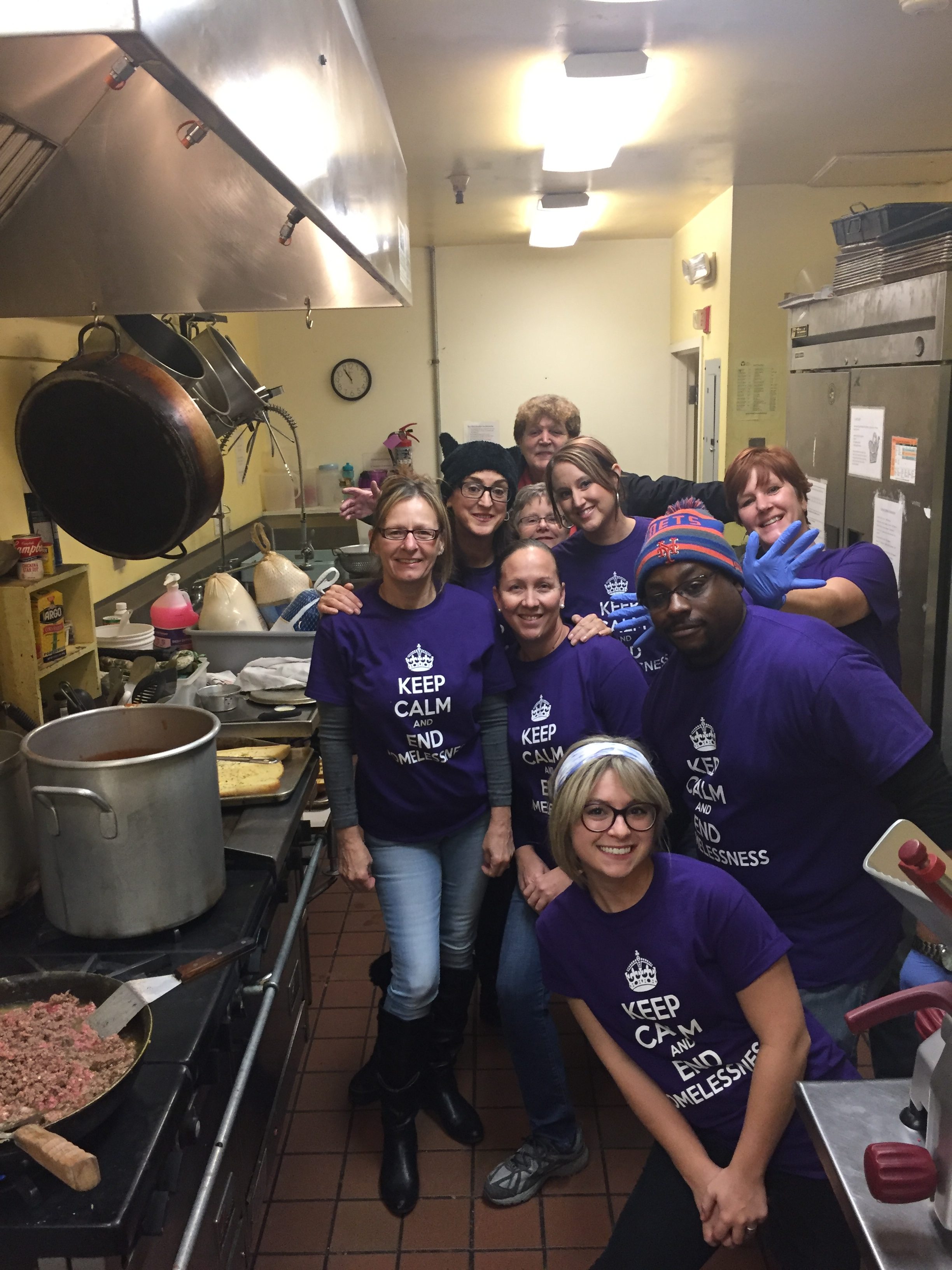 November's Homelessness Awareness Month has kept Unity House's Supportive Housing Programs BUSY
On top of their daily caseload of finding stable housing for vulnerable adults and adults living with homelessness, staff have taken on the work of raising awareness of the issue of homelessness in our community. On November 21st they took on tacos.
Unity House's CHAP team (short for Community Housing Assistance Program, which helps people who are struggling with homeless) set up in the kitchen at Joseph's House & Shelter to cook and serve lunch to the residents who call the shelter their temporary home. Making lunch, even everyone's favorite of tacos, doesn't sound like much, but it means a lot to the staff at Joseph's House and the guests they serve.
For Unity House's CHAP staff, it was a great time to come together and recognize the amazing work that Joseph's House does. And the partnerships that CHAP has with area shelter programs. CHAP works with some of the most vulnerable populations and could not do this work alone: helping someone move from street to stability is not as simple as one might make it out to be, so partnerships in outreach that is compassionate and effective are key. Unity House is fortunate to have great working relationships with neighboring non-profits like Joseph's House & Shelter in Troy and St. Paul's Center for Women and Children in Rensselaer.
Cooking and serving a meal was not only to honor colleagues and those we serve, but also to raise awareness about homelessness and the issue in our community. There are often related issues surrounding homelessness; perhaps that's why it can seem like such an intractable problem. But Unity House and area organizations are committed to working to ending homelessness and ensuring that vulnerable people have access to community resources that will prevent homelessness and help people who are struggling with homelessness to find stable housing with supports to sustain housing.
You can see more photos here.
You Can Help
Consider making a gift to Unity House's Supportive Housing programs, or other services that help people in need.