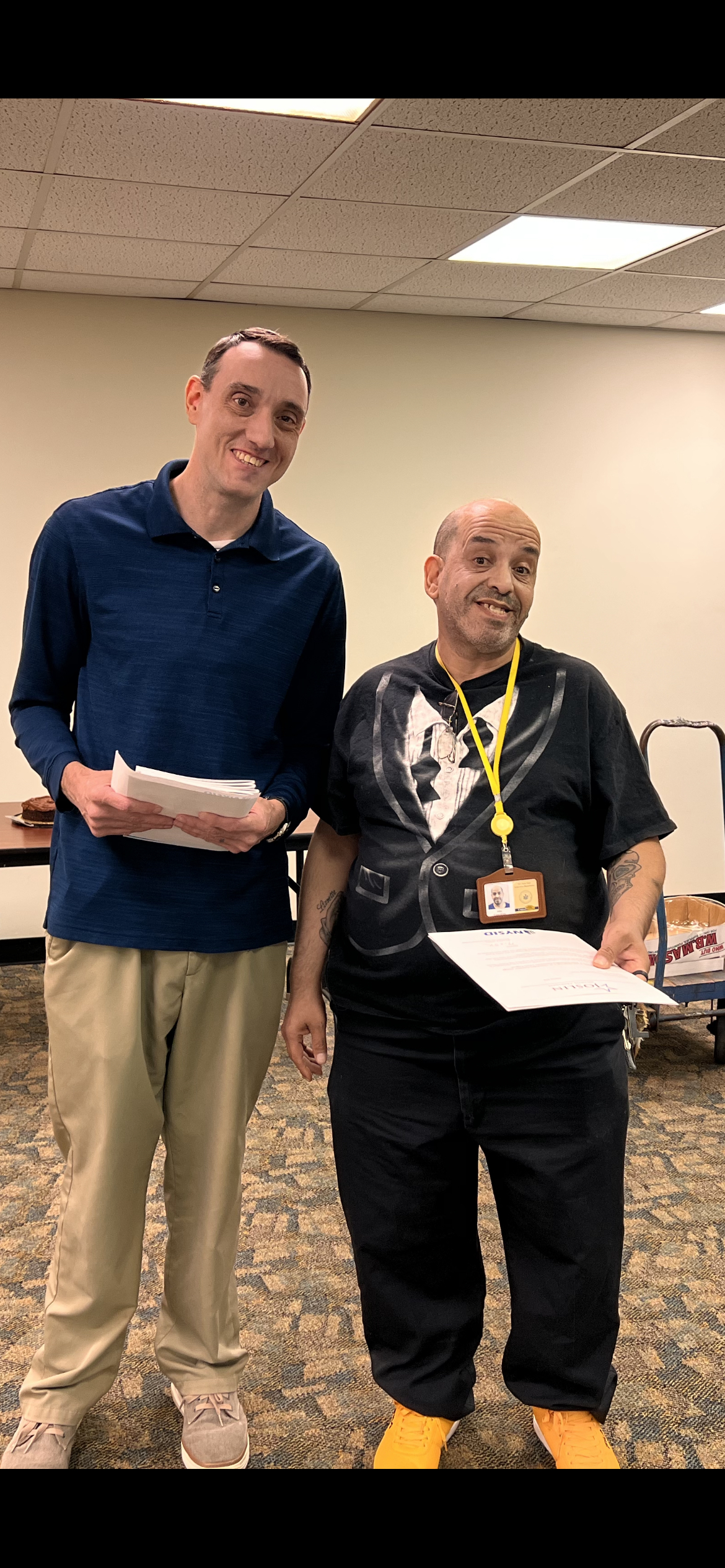 Northeast Career Planning at Unity House:  helping people overcome barriers to employment
NYSID, the NY State Industries for the Disabled, works with Unity House's career planning program to help people achieve their career goals. NYSID awards a candidate with the William B. Joslin Outstanding Performance Award, recognizing exceptional performance. The award and those nominated highlight individuals and their successes. The award exemplifies what NYSID job opportunities mean to the state and customers, but especially to New Yorkers with disabilities, like John Guardiola, a nominee for the William B. Joslin Outstanding Performance Award.
Defining your own goals
John Guardiola came to Northeast Career Planning at Unity House because he wanted the dignity of work. A  job for John would mean not just income, but also dignity, interaction, and purpose. Working with Unity House's Amy Meegan, an employment specialist, John was able to outline his career goals. With support, John worked step by step to get closer to his goal of a job in cleaning services. This empowering approach- where a person outlines their own path, rather than being dictated to or limited- has a proven track record of success. When people define their own goals, they are more likely to work toward that goal.
John needed help along the way, and will likely always need some supports, like we all do. As Amy says, "Having worked directly with John, I have seen him show progress and break barriers in meeting his goals and career path despite some challenges along the way."
John's supervisors at work also speak highly of him, saying he displays initiative and has risen to be a leader in his workplace. Outside of work, John enjoys spending time with his wife, their three cats, and a dog. He describes himself as an animal person who takes time to help care for cats in need. John also enjoys reading, watching movies, and playing video games. His efforts, motivation to achieve his goals, and dedication to his work are evident to all. He says he is not searching for his dream job because he is already there. In his own words, "If I didn't have this job, I would be unhappy because of the people I would not have met."
As part of his nomination, John received a certificate and $500, along with a party at his work site. Congratulations to John on his nomination! We are glad to know you.
Photo: John Guardiola, right, with NYSID's Eric Burke