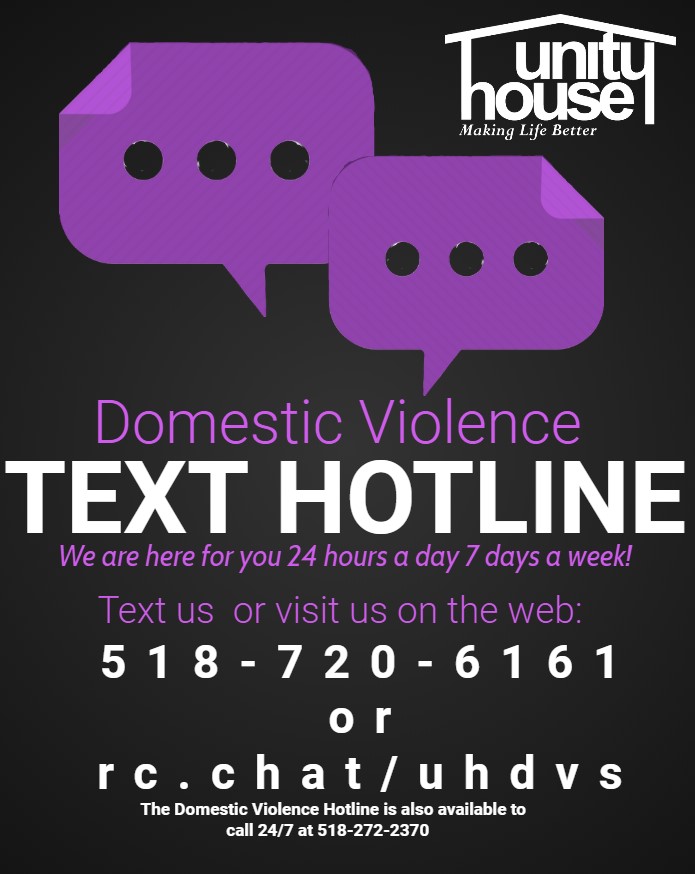 Now more than ever, access to help is key
WRGB's Liz Bishop speaks about the importance of help for victims of domestic violence, who may experience greater stress during the holidays. Of course, everything seems to be made more extreme by the pandemic and the economic fallout caused by it. You can read and hear more here, in an interview with our outreach specialists at Unity House's Domestic Violence Services Program.
A reminder that help is always available.
Looking to help out residents in our shelter this holiday season? 
Consider 'adopting' a child to provide new toys as well as fill needs. For more information, call Mandy at (518) 274-2607 x4139